7 GBP / 25 min
12.4 GBP / 50 min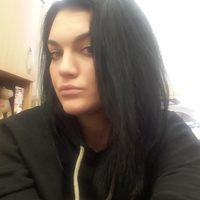 Teaches:
English

Near Native
Speaks:
Russian, Ukrainian, Farsi, German
Specialization:
General English, ZNO, TOEFL, IELTS, Corporate English, TPR, Conversational English
Student`s age:
Kids, Teenagers
Hey! My name is Liuba and I have lots of interests in my life! First I love doing my teaching job and seeing the positive results of my students, their happy faces while meeting each other no matter where…in life or just in cam! Second is that I love learning for myself about the culture of different countries, style of living, traditions, etc. I am an easy-going person, calm, hard-working, kind enough to help people in needs and understanding! I am interested in Science so I am quite good at even teaching this subject!
Kyiv National Linguistic University, Kyiv National Pedagogical University named after M.P. Dragomanov (2003-2009).
English Teacher since 2008
Betty is a very good teacher. She is very kind and patient. She is helping me a lot to improving my English skills