7 GBP / 25 min
12.4 GBP / 50 min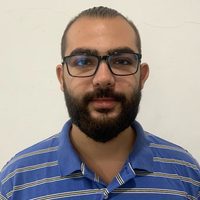 Maksym
P.
Ukraine / Philippines
Teaches:
English, Russian

Near Native
Speaks:
Filipino, Russian, Ukrainian
Specialization:
General English, Corporate English, Conversational English
Student`s age:
Teenagers, Adults
My name is Max, I am from Ukraine and I have been speaking English most of my life. I am 20 years old and I have been teaching English for last two years. I specialize on conversational and casual English but I also pay a lot of attention to correct grammar. My goal is to help students reach English language fluency while providing fun, relaxed and friendly learning environment.
Bachelor of Science: Psychology, AMA School of Medicine - Makati, Manila, Philippines
2019 Translator and Facilitator for Filming SetsTV Channel "Пятница" (Russia), Manila, Philippines;
2020 - now Freelance English - Russian Translator;
2020 - now Conversational English Language Instructor
Betty is a very good teacher. She is very kind and patient. She is helping me a lot to improving my English skills