6.00 EUR / 25 min
10.90 EUR/ 50 min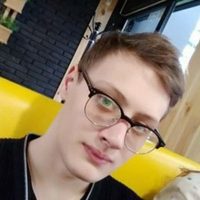 Teaches:
English

Near Native
Speaks:
Ukrainian, Russian, Japanese
Specialization:
General English, Conversational English
Student`s age:
Kids, Teenagers, Adults
Hi, my name is Alexander! I have been working as a language teacher for almost 5 years now. I'm quite creative, and in my free time I enjoy playing music.
I really hope to have fun working together! We can talk about anything and share our thoughts with each other. See you in class!
Bachelor's Degree (Japanese and English)
Betty is a very good teacher. She is very kind and patient. She is helping me a lot to improving my English skills