15,8 USD / 25 min
26,4 USD / 50 min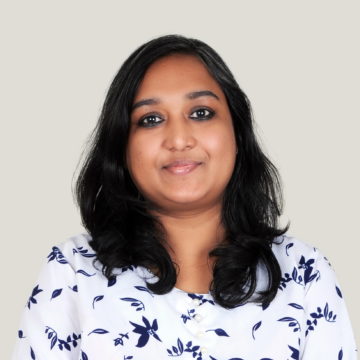 Teaches:
English, French

Near Native
Specialization:
General English, Conversational English, Corporate English
Student`s age:
Under school, Kids, Teenagers, Adults
Hi! My name is Teacher Jennet. I have done Master's in Computer Science, TESOL and Delf certifications in French language. I have been teaching French and English to kids, teenagers and adults for the past 4 years. I feel that French is a very logical language due to its vast grammar. But, we can enjoy the journey of learning this beautiful language by acquiring all the 4 important skills Reading, Writing, Listening and Speaking. I believe that one learns from mistakes and should not get scared to make one, but also to learn from it, so that we do not repeat the same mistakes again. I am a very friendly teacher. Hope to see you in my classes. Welcome to eTalk.
Arihant College, Affliated to Pune University, Pune, Maharashtra, India.Masters in Computer Science (MCS)2010-2012;
Abeda Inamdar College, Affliated to Pune University, Pune, Maharashtra, India.Bachelors in Computer Science (BCS)2007-2010
French and English Teacher, Self Employed: Jan 2021-till date;
French and English Teacher HSPT Institute, Mumbai, Maharashtra, India.June 2019- Jan 2021;
French Teacher Cambridge Language Institute, Mumbai, Maharashtra, India, June 2019- Dec 2019;
Betty is a very good teacher. She is very kind and patient. She is helping me a lot to improving my English skills