Choose Your Teacher For "Aviation English" Classes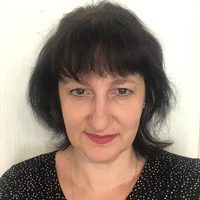 Teaches:
English

Near Native
Speaks:
Rissian, Ukrainian, German, Italian
Student`s age:
Teenagers, Adults
Specialization:
Aviation English, Corporate English, IELTS, Military English, General English, Conversational English
Price From:
15,8 USD / 25 min
26,4 USD / 50 min
What is Aviation English?
Aviation English is a specialized type of English designed for use in the aviation industry. Includes professional phraseology, technical terms and elements of plain English.
English is considered the language of international aviation, so certain requirements apply to it. Those who work in aviation, or plan to link their careers with this field, are required to take regular tests to confirm their knowledge of the language. ICAO (International Civil Aviation Organization) has created a scale for assessing language proficiency from level 1 to level 6. A pilot must be at least level 4 to pass the test. It is also called working (Operational).
Aviation English tests are designed to test and evaluate:
– grammar, vocabulary, speaking and listening skills;
– ability to clearly communicate by radiotelephone and in the working environment;
– understanding of standard aviation terminology, abbreviations;
– knowledge of emergency situations and willingness to discuss them in English.
Also important are knowledge of flight rules, instructions in English, skills in operating the aircraft, electronics, avionics, physics, and much more.
Why is English used in aviation?:
– it is the most studied language in the world;
– helps to avoid misunderstandings, confusion over the radio and between international crews;
– with its help there is a faster response in extreme situations.

Who can benefit from Aviation English?:
– pilots and dispatchers;
– flight attendants;
– professionals who are engaged in aviation research and education;
– students who are being trained to work in the aviation industry.