12.6 USD / 25 min
22.3 USD / 50 min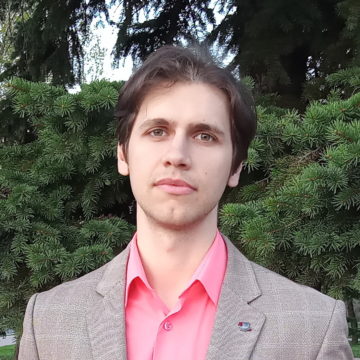 Vladyslav
M.
Poland / Ukraine
Teaches:
English

Near Native

, Ukrainian, Russian
Speaks:
Ukrainian, Russian, Polish
Specialization:
General English, Conversational English, English for IT, English for Tourism, IELTS Prep, Law English
Student`s age:
Kids, Teenagers, Adults
My name is Vladyslav. I had an opportunity in helping to improve skills in English in traveling, going abroad, logistics, and general improvement of speaking, etc. I taught students from international organizations: – OSCE, ICRC, and UN. Prepared the student for the interview to be a UN jurist and media representative for OSCE. The main idea about me is my versatility, with the help of which I can give you the best experience that is possible as a teacher. I have a lot of hobbies and interests that include different types of sport as basketball, football and etc. Different films, games, music, ecological situation, philosophy, business or just some jokes. There is no limit for a teacher. And I am, as every student, try to develop and study new things. And, of course, I understand that every person is unique. Empathy gives me a lot to understand, not only your level of knowledge and your emotional inside world, to find the best key which uncovers all your potential that is hiding inside you. I can't wait to have lessons with you.
East Ukrainian Volodymyr Dahl National University, faculty: international jurisprudence
Online school of English - Skyeng Professional Position: Online Teacher, May 2022 – present;
New Tone Foreign Language SchoolProfessional Position: Teacher of English, receptionist, and administrator, Dec 2016 – July 2022;
Online school of English - EnglishdomProfessional Position: Online Teacher, May 2021 – March 2022;
Betty is a very good teacher. She is very kind and patient. She is helping me a lot to improving my English skills