7 USD / 25 min
12.4 USD / 50 min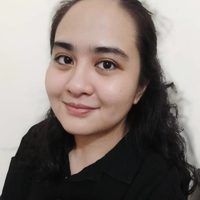 Teaches:
English

Near Native
Speaks:
Russian, Filipino, Malay
Specialization:
General English, Cambridge exams, Conversational English
Student`s age:
Teenagers, Adults
Hi, I'm Karyn! Nice to meet you 🙂
I'm Filipino, but I grew up (and still currently living) in Malaysia.
A huge history and literature nerd with a great passion for teaching
My hobbies are reading, writing, drawing, dancing and singing, I also like to travel and learn languages.
I'm a native English and Filipino speaker, I also know Malay (although not fluent) and I've studied Russian for quite a long time.
Bachelor's Degree in Journalism (Minor in Political Science), currently taking Masters in Philosophy (Social Science)
English Tutor for 1,5 years
Betty is a very good teacher. She is very kind and patient. She is helping me a lot to improving my English skills