Duolingo English Test
Preparation Course
Turn a challenge into a victory: prepare for DET with us!
1-on-1 (individual) classes in a virtual classroom
Highly qualified teachers
Practice all types of test questions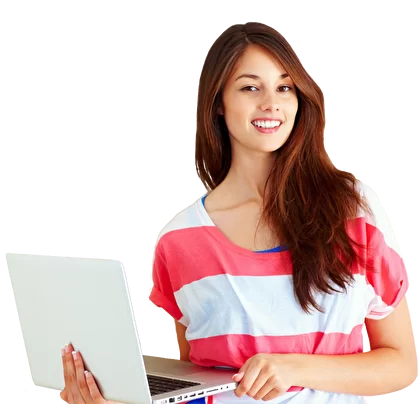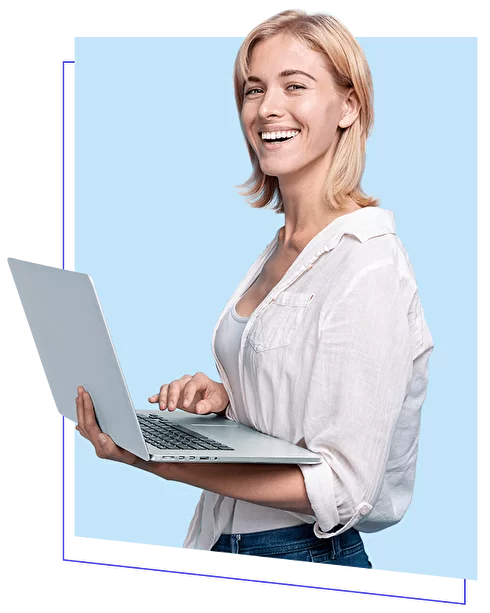 My eTalk virtual classroom
All сlasses are held on My eTalk platform with video, audio, virtual classroom with digital interactive learning materials.
1-on-1 with a teacher
Individual lessons 1 on 1 with a teacher at a convenient time for you. Scheduling, messaging tool, records of past classes, and homework are all available on the platform.
50 minutes for adults,
25 minutes for children
Duration of one lesson. During this time, the maximum concentration of attention is maintained.
What is Duolingo English Test?
The Duolingo English Test (DET) is an online English proficiency test developed by Duolingo. The test is online and uses interactive exercises to measure comprehension, vocabulary, grammar, fluency, and pronunciation.
The exam is in an adaptive computer-based testing format. That is, the difficulty of the questions and exercises depends on how well you do on the test.
The DET is taken online from home. To take the exam, you will need a computer with a working microphone and speakers, a webcam, an internet connection, and an ID card. The testing process takes less than an hour. Results are certified within two days. Once the exam is completed, an official certificate with the results is provided. Scoring is done on a scale of 10 to 160. DET results are valid for two years.
There are more than 17 different question types and formats available in the Duolingo English Test. Here are some of them:
Multiple Choice: The student is given several answer choices from which to select the correct answer.

Fill-in-the-blanks: Choosing the correct words or phrases to fill in the blanks in a sentence or text.

Matching: Asked to match items from two columns to create correct pairs.

Image Description: The goal is to describe an image within 1 minute (written and/or oral).

Written Assignment: The student is asked to write an essay or response to a specific question to demonstrate writing skills.

Oral Response: The student is asked to give an oral response to a specific question or assignment.
Why take the Duolingo English Test?
Taking the Duolingo English Test opens up unlimited prospects. The exam is an internationally recognized standard and can be used for admission, visas, professional development, and career advancement.
More than 4000 universities worldwide accept DET certificates. The test results help students select educational programs and services that match their English language proficiency level.
The Duolingo English Test can be an alternative to popular exams such as IELTS or TOEFL. The DET offers a variety of question types and exercises, and provides real-time feedback. The language used in the test materials is more familiar, making it easier to understand for certain test takers.
Also, DET is more convenient and affordable than other popular exams. It is considered to be short in time and adaptive, and it costs only $59, while other tests have a higher price tag such as $220 or more.
Test results can be incorporated into a LinkedIn account or resume, allowing employers to assess applicants' English proficiency.
The Duolingo English Test provides a more comprehensive assessment of language proficiency, including a categorized breakdown of scores to help students identify their strengths and weaknesses.
You can find more detailed information about the advantages, structure, and requirements of the test here.
What will you get from the course?
In-depth understanding of test structure and effective test-taking strategies;
Development of all key skills: reading, writing, speaking and listening;
Active work on vocabulary development and the ability to structure your thoughts in oral dialog;
Practice with real examples from the test;
Flexible study schedule and support from experienced teachers at every stage of your preparation;
Confidence in passing the exam and improving your language level.