TPR English Course for Children
No more boring lessons! Say yes to effective, interesting, and fun lessons!
Highly qualified TPR instructors
Easy to remember and learn basic English skills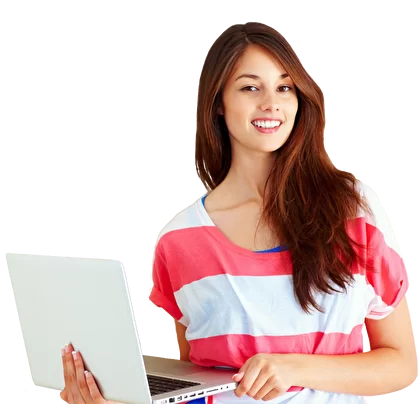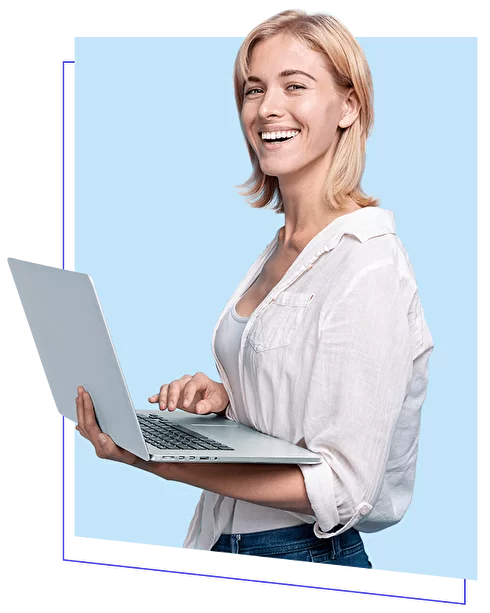 My eTalk virtual classroom
All сlasses are held on My eTalk platform with video, audio, virtual classroom with digital interactive learning materials.
1-on-1 with a teacher
Individual lessons 1 on 1 with a teacher at a convenient time for you. Scheduling, messaging tool, records of past classes, and homework are all available on the platform.
50 minutes for adults,
25 minutes for children
Duration of one lesson. During this time, the maximum concentration of attention is maintained.
TPR is a total physical response method that targets the perception and memorization of new words, phrases, and lexical constructions through appropriate actions.
The principle of the method is based on how children learn their native language from a very young age. The child correlates words and phrases with images, objects, pictures, actions or gestures. This involves visual-imaginative thinking, which contributes to their involuntary memory and further use in speech.
TPR was developed by the American professor James Asher. The theory was based on the peculiarities of the work of both hemispheres of the brain: the left is responsible for thinking, and the right – for creativity. It was concluded that while learning languages, not only the left hemisphere should be connected, but also the right hemisphere.
In the course of training can be used: role-playing games, charades, dramatization, presentation of objects on slides and cards, performing commands, playing tales, stories and songs in English.
Benefits of using TPR in online classes
It's no secret that children have a much shorter attention span than adults. It's hard for them to sit in one place for long, especially in an online lesson that's on a computer. But using the TPR method, students are more of a fun and enjoyable learning experience. Children not only listen to and do the exercises, but also actively engage in the learning process: they express their emotions in words and phrases, gesticulate, represent animals and objects, dance and sing.
The TPR method is excellent for kinesthetic, visual and auditory people because it engages all the senses. It is also ideal for children with dyslexia and other learning problems. Using TPR helps the teacher find common ground with students faster and creates a natural, relaxed environment.
TPR can be used to study: verbs, nouns, past/present/future tenses, colors, numbers, sizes, etc.
What do you get out of the course?
Learning new words, phrases, lexical and temporal constructions;

Work on phonetics and pronunciation;

Improving listening and speech formation;

Development of visual-imaginative thinking and creativity;

Fascinating lessons and good humor.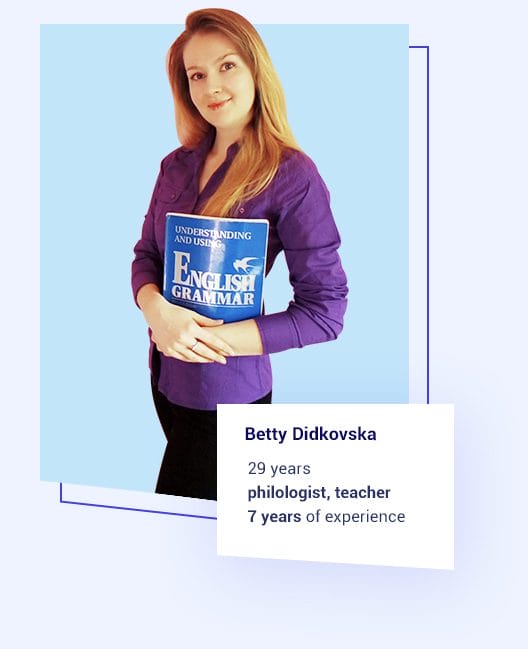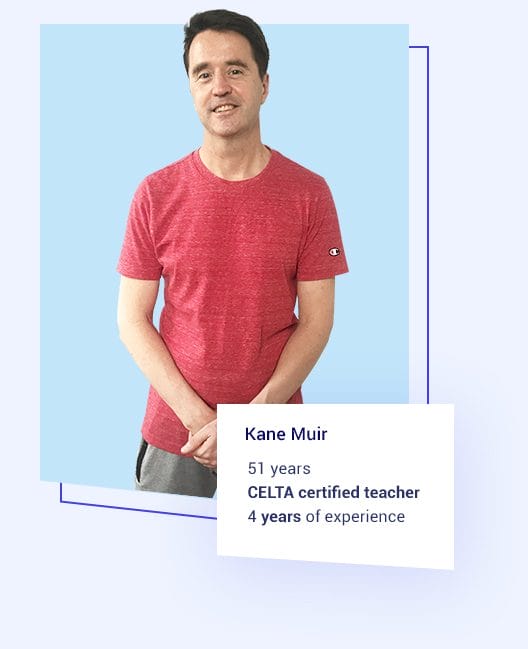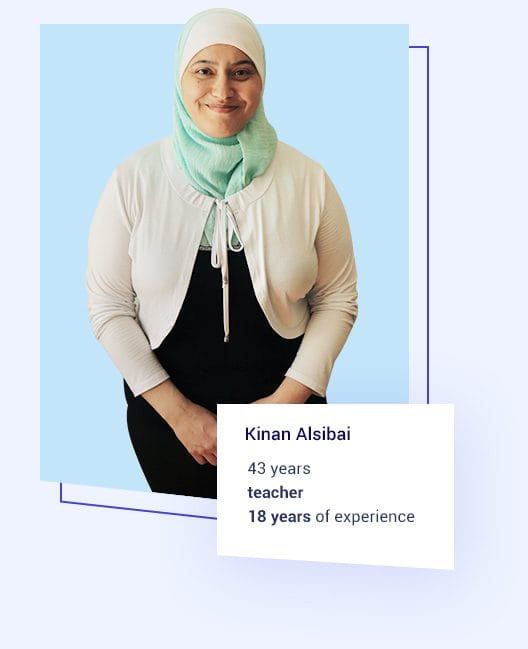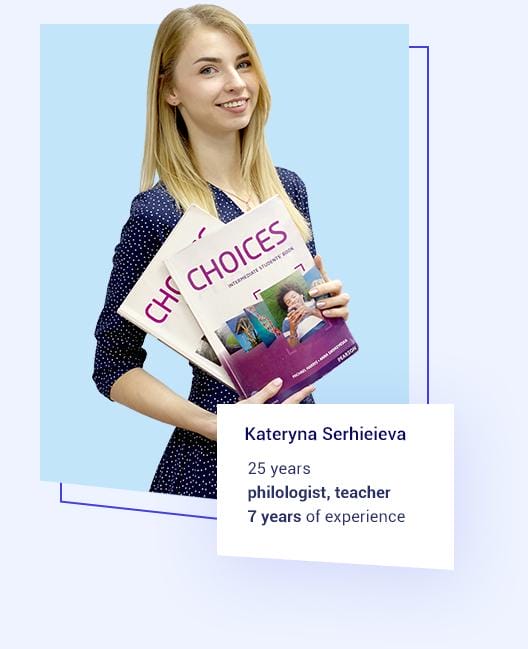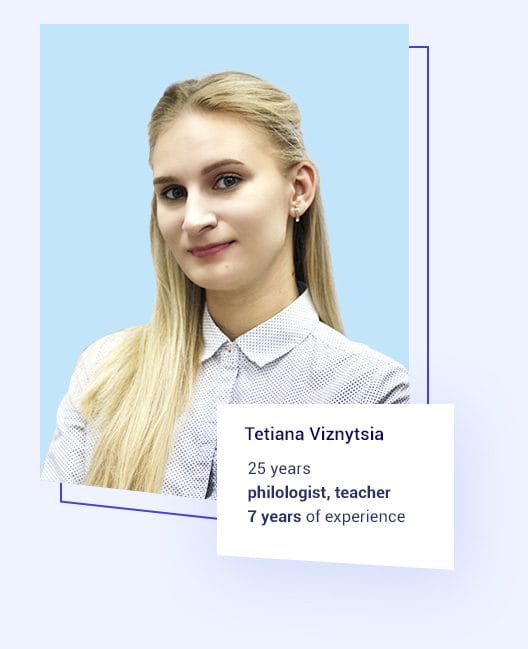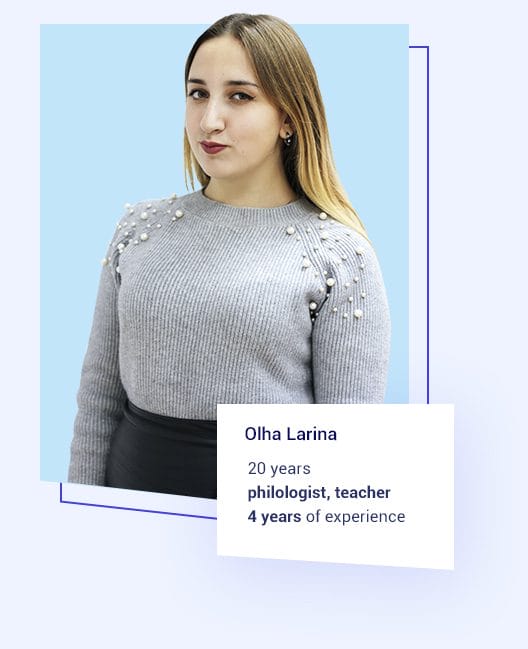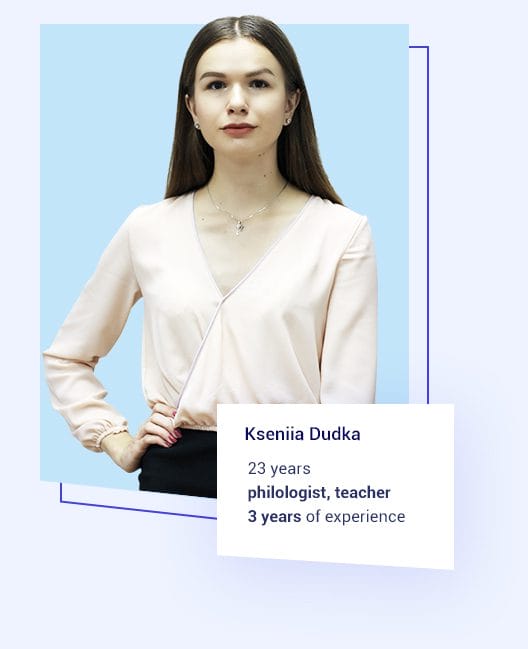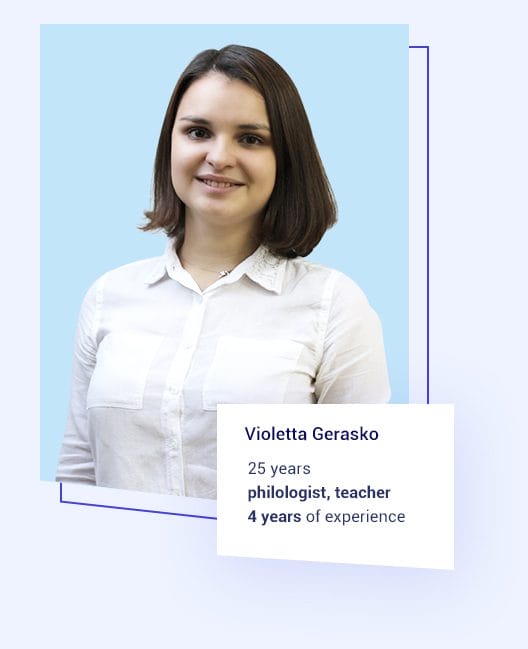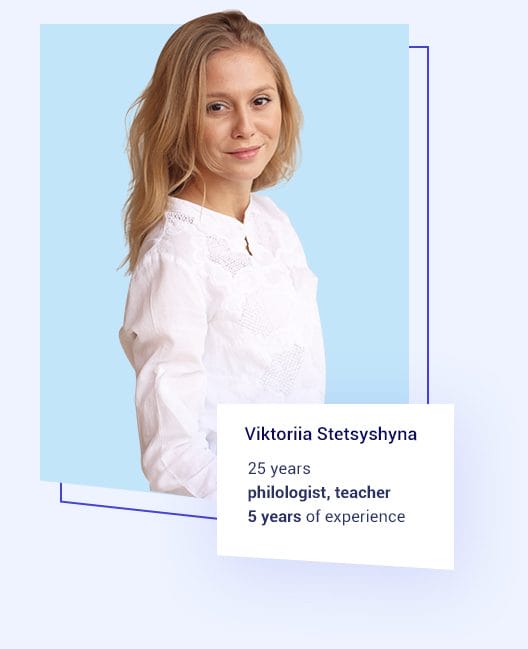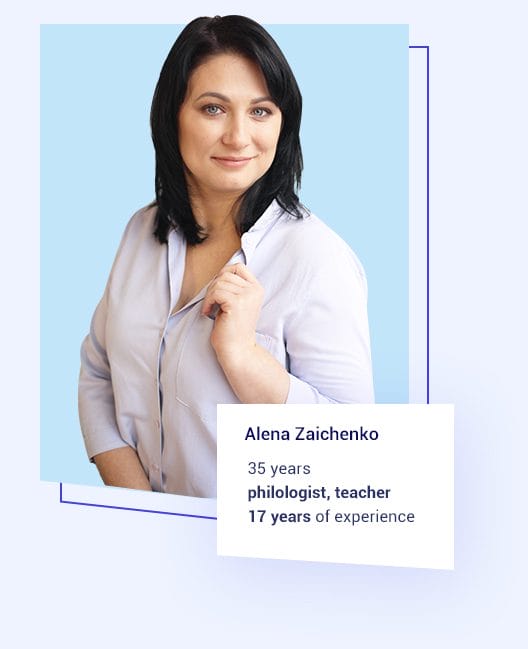 Professionals
They have a philological education, international certificates and many years of experience.
Handpicked teachers
All teachers speak English at a high level and know how to "talk" to a student.
Find an approach
Тo each student and motivate them to achieve their goals in learning English
1

out of
20
candidates are
selected
9
years
of average
experience of our teachers
The knowledge, experience and enthusiasm of teachers make classes effective and fun
Choose student and learning format
Monthly automatic renewal
4 classes/month
Subscription: 1 month
Monthly automatic renewal
1 lesson per week
8 classes/month
Subscription: 1 month
Monthly automatic renewal
2 lessons per week

save 2%
12 classes/month
Subscription: 1 month
Monthly automatic renewal
3 lessons per week

save 4%
One-time payment without autorenewal
40 classes
save 5% + 1 lesson as a gift
60 classes
save 10% + 2 lessons as a gift
80 classes
save 15% + 3 lessons as a gift
Monthly automatic renewal
4 classes/month
Subscription: 1 month
Monthly automatic renewal
1 lesson per week
8 classes/month
Subscription: 1 month
Monthly automatic renewal
2 lessons per week

save 2%
12 classes/month
Subscription: 1 month
Monthly automatic renewal
3 lessons per week

save 4%
One-time payment without autorenewal
40 classes
save 5% + 1 lesson as a gift
60 classes
save 10% + 2 lessons as a gift
80 classes
save 15% + 3 lessons as a gift
Monthly automatic renewal
4 classes/month
Subscription: 1 month
Monthly automatic renewal
1 lesson per week
8 classes/month
Subscription: 1 month
Monthly automatic renewal
2 lessons per week

save 2%
12 classes/month
Subscription: 1 month
Monthly automatic renewal
3 lessons per week

save 4%
One-time payment without autorenewal
40 classes
save 5% + 1 lesson as a gift
60 classes
save 10% + 2 lessons as a gift
80 classes
save 15% + 3 lessons as a gift
Monthly automatic renewal
4 classes/month
Subscription: 1 month
Monthly automatic renewal
1 lesson per week
8 classes/month
Subscription: 1 month
Monthly automatic renewal
2 lessons per week

save 2%
12 classes/month
Subscription: 1 month
Monthly automatic renewal
3 lessons per week

save 4%
One-time payment without autorenewal
40 classes
save 5% + 1 lesson as a gift
60 classes
save 10% + 2 lessons as a gift
80 classes
save 15% + 3 lessons as a gift
Choose a teacher from possible categories:
1. Near Native – is an experienced foreign teacher with fluent English
2. Native Speaker – a teacher from an English-speaking country