6.3 GBP / 25 min
11.1 GBP / 50 min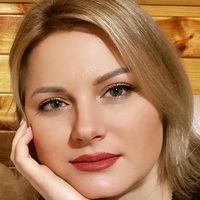 Iryna
Sh.
Ukraine / Switzerland
Teaches:
English, Russian

Near Native
Speaks:
Russian, Ukrainian
Specialization:
General English, IELTS, English for IT, Corporate English, Conversational English, English for interviews, English for Bible and Theology
Student`s age:
Teenagers, Adults
Hello.
My name is Iryna Shtefen. I'm a certified English teacher. I live and work in Ukraine.
I have 20 years of experience teaching people of different ages and levels.
I've got a Bachelor degree from Kherson State University and a TEFL and IELTS-preparation certificates from Teaching School in Dublin and school-approved C2 level.
I'm very dedicated to what I do and people I'm lucky to work with. All my life I've been into one single profession, gaining it's insights, methods, tools… But I know one single truth: without love all those become nothing.
Kherson State University, Bachelor Degree in philology (1999-2003)
Betty is a very good teacher. She is very kind and patient. She is helping me a lot to improving my English skills