7 EUR / 25 min
12.4 EUR / 50 min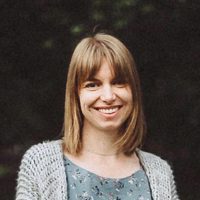 Olena
Sh.
Ukraine / Poland
Teaches:
English

Near Native
Speaks:
German, Russian, Ukrainian
Specialization:
General English, ZNO, English for IT, TPR, Conversational English, English for interviews, English for Tourism
Student`s age:
Kids, Teenagers, Adults
Hello,
My name is Elena and I am a teacher of English at eTalk online school. I've been teaching English for ten years now. So what can I say? I love my job!
The feeling of sharing my knowledge and seeing the result in my students is exciting, inspiring, and at the same time extremely important for me.
All of my students enjoy studying because I conduct lessons in a friendly and comfortable atmosphere. I would be happy to see you in my classes. Hope to meet you soon!
2007-2008 T. Shevchenko National University of Kiev, Master of Philology in technical translation (English, German);
2003-2007 Kherson National State University, Bachelor of International Economic Relationships in technical translation (English, German)
Angliterra linguistic center, 2018-present time, Founder / Teacher of English;
School #30, 2013-2017 (Kherson)Teacher of English;
LLC Anglo-Ukr-Energy, September 2008 – June 2009 (Kiev) Director assistant, translatoin
Betty is a very good teacher. She is very kind and patient. She is helping me a lot to improving my English skills