Take advantage of this great chance to prepare for the world's most popular and in-demand exam!
1-on-1 (individual) classes in a virtual classroom
Highly qualified IELTS teachers
Preparation for all 4 parts of the test (Listening, Reading, Writing, Speaking)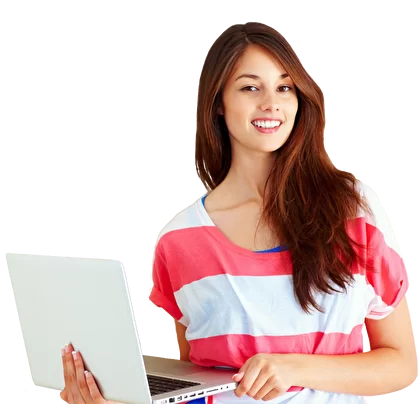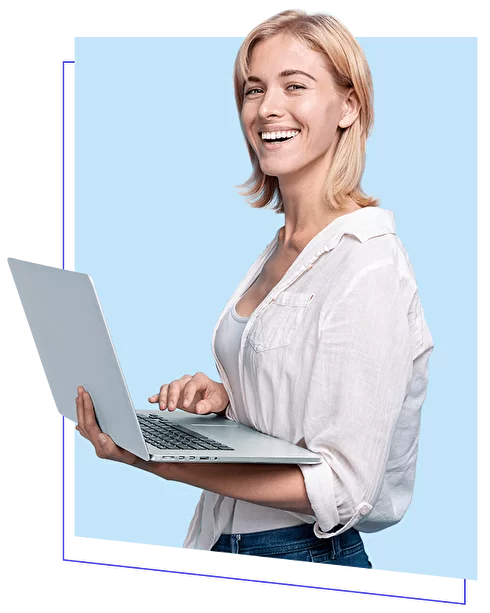 My eTalk virtual classroom
All сlasses are held on My eTalk platform with video, audio, virtual classroom with digital interactive learning materials.
1-on-1 with a teacher
Individual lessons 1 on 1 with a teacher at a convenient time for you. Scheduling, messaging tool, records of past classes, and homework are all available on the platform.
50 minutes for adults,
25 minutes for children
Duration of one lesson. During this time, the maximum concentration of attention is maintained.
IELTS is an international English language testing system that assesses the ability to communicate, understand, read and write in English.
The test consists of four sections: Listening, Reading, Writing, Speaking.
Rated on a scale of 1 to 9.
Depending on the type of test, you can take the exam at a test center on paper or on a computer. And recently it can also be done online.
Types of tests:
IELTS Academic is an English language test that determines readiness to study in higher education institutions. It includes vocabulary used in an academic setting.
IELTS General Training is a test that assesses everyday English language skills applicable in social and work environments.
The IELTS exam demonstrates a high level of English language proficiency and is also considered the most popular exam for those who want to study, work or immigrate to Australia, Canada, New Zealand, the UK and the USA.
If your purpose is migration, IELTS is required for work visas as well as for applications for "residence permits" or "long-term residence".
If your goal is to study, IELTS is required for admission and success at an English-speaking university, as well as when applying to a school or college.
IELTS will improve your chances of getting a job. It will prove to employers that you are ready to work and live in the country. The test result is the main criterion for applying for jobs in industries such as medicine, pharmaceuticals, finance, engineering, law, aviation, tourism, etc.
What do you get out of the course?
Practice exam questions and understand test-taking strategy;

Increase your vocabulary;

Improve your reading speed, comprehension, and processing of information from the text;

Learn to structure text content and write grammatically correctly;

You will be able to distinguish the main points of the information you hear;

Develop the ability to express your thoughts and ideas with correct pronunciation;

Achieve the main goal – the highest IELTS score.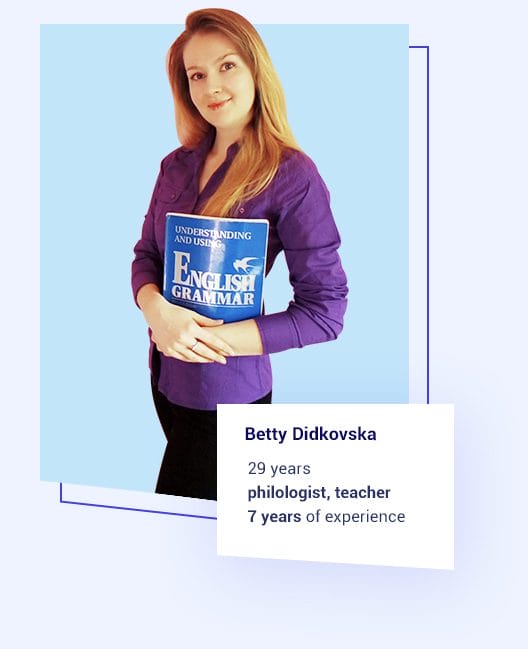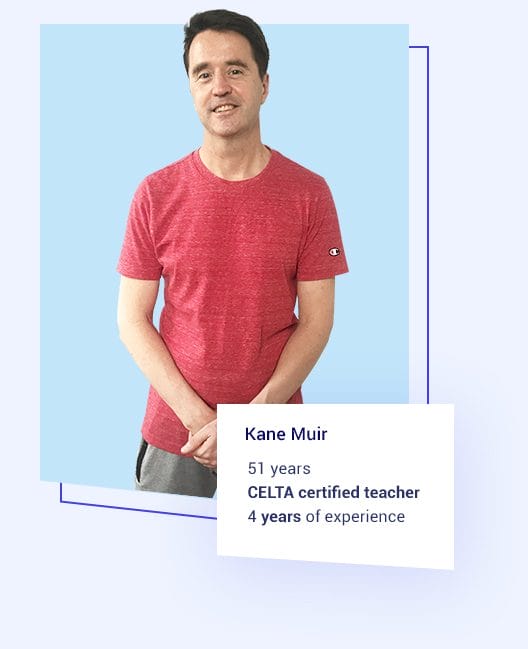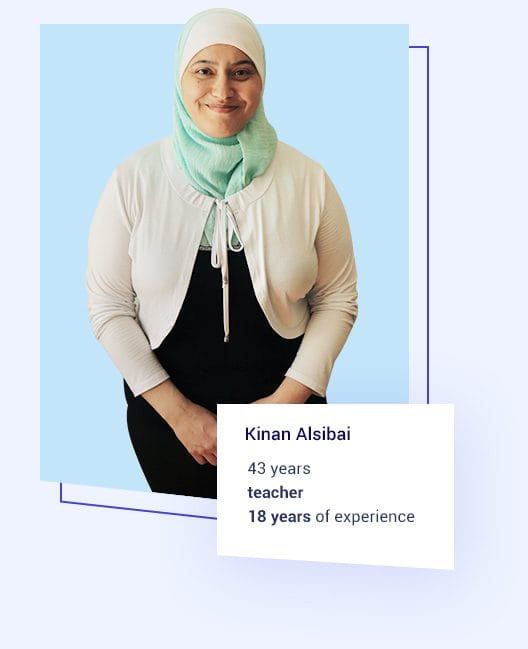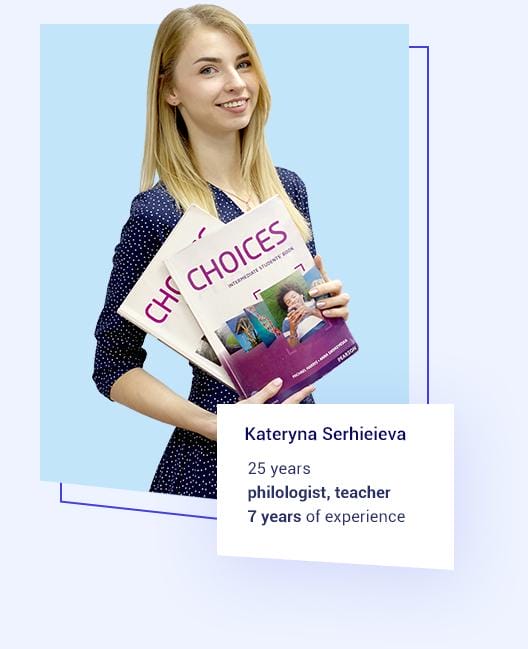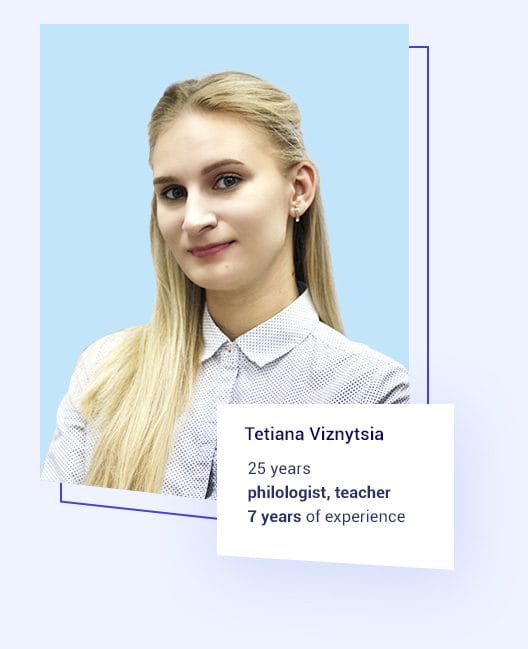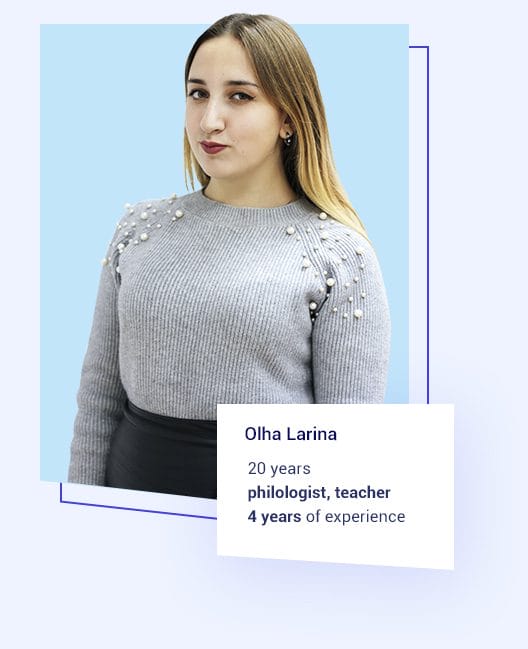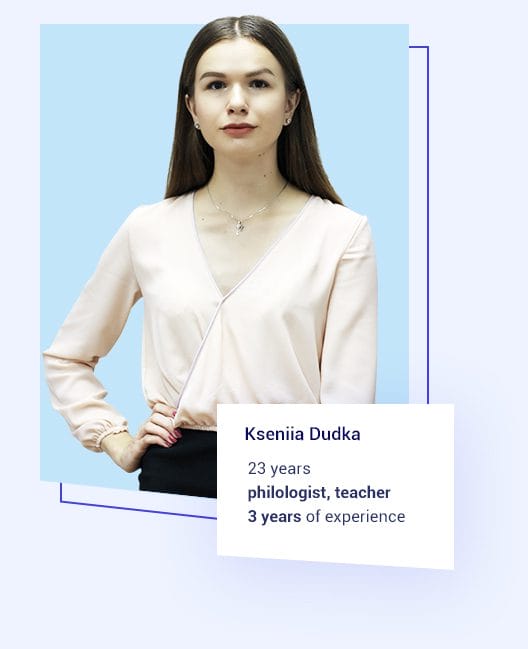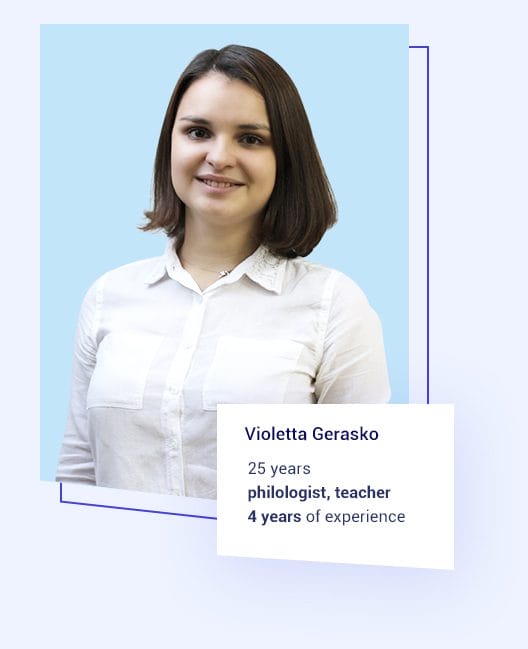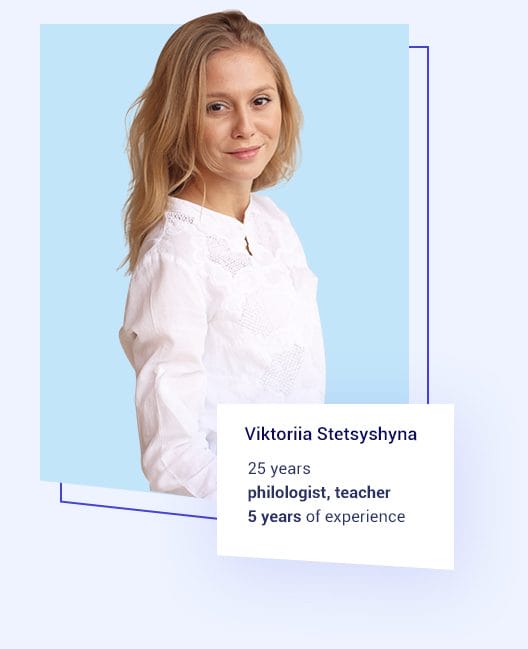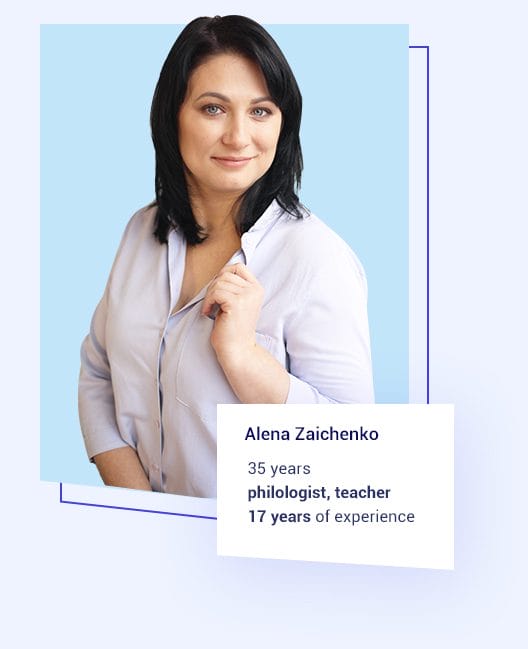 Professionals
They have a philological education, international certificates and many years of experience.
Handpicked teachers
All teachers speak English at a high level and know how to "talk" to a student.
Find an approach
Тo each student and motivate them to achieve their goals in learning English
1

out of
20
candidates are
selected
9
years
of average
experience of our teachers
The knowledge, experience and enthusiasm of teachers make classes effective and fun
20 classes
€590 per package

save 5%
40 classes
€1145 per package

save 10% + 1 lesson as a gift
60 classes
€1635 per package

save 15% + 2 lessons as a gift
20 classes
€950 per package

save 5%
40 classes
€1845 per package

save 10% + 1 lesson as a gift
60 classes
€2630 per package

save 15% + 2 lessons as a gift
Choose a teacher from possible categories:
1. Near Native – is an experienced foreign teacher with fluent English
2. Native Speaker – a teacher from an English-speaking country