18.1 USD / 25 min
33.2 USD / 50 min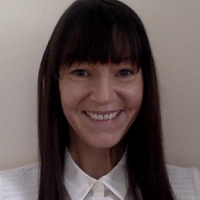 Specialization:
General English, Conversational English, Cambridge exams
Student`s age:
Under school, Kids, Teenagers, Adults
I am a former journalist, now an ESL Teacher and ESL Lesson Writer, who believes that learning a new language can open doors to a new, better, and brighter, future. I am here to help you achieve your goals. Let me give you an example! I had students I taught for the prestigious Four Seasons hotel group, who had a year to learn English in order to go from being apprentices to being taken on by the company and achieving a worldwide career with no limits on what they could achieve. They thought it was impossible but we did it. Anything that you want to achieve we can work on it together, so let's begin.
Diploma in Novel Writing and Longer Works.City University, London.September 2012 to June 2013;
BA Honours n English and Media Studies. Class 2.1 De Montfort University, Leicester, England.September 1991 to June 1994
Proofreader and Digital Content Creator.Novakid School of English.September 2021- September 2022;
English Teacher.E.S. Dubai.June 2020 - September 2021;
Teacher.Can Cooper School of English, Almeria, Spain.September 2017 to June 2019;
Summer School Teacher and Activity Leader.B.S.C. Brighton, England.June to August 2018, 2019 and 2020;
Teacher. (Cambridge First Certificate).Language Link, Bangkok, Thailand.September 2005 - April 2007;
Betty is a very good teacher. She is very kind and patient. She is helping me a lot to improving my English skills