7 EUR / 25 min
12.4 EUR / 50 min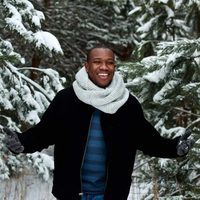 Teaches:
English

Native speaker
Speaks:
Ukrainian, Spanish, Portuguese
Specialization:
English for Tourism, General English, Conversational English
Student`s age:
Teenagers, Adults
I taught for the United States Peace Corps Ukraine. Peace Corps is a humanitarian organization that sends volunteers to countries in need of developmental help. There are many types of volunteers, but I was a TEFL volunteer. I had 90 hours of training in TEFL methodology and had a year of teaching in a Ukrainian school. I have also taught private lessons, speaking clubs, and other community projects using English. I have teaching experience when I lived in the lovely state of Virginia. Teaching and educating the youth is a passion of mine. My whole career has been around youth and community development. I also have coaching experiences in multiple sports. There are many methods of teaching styles but, my favorite style of teaching is using the Tactile method. I appreciate you and hope to hear from you.
Ferrum College, Bachelor of Applied Science (BASc), Psychology 2009 - 2014
5 years of experience as a teacher, worked in private and public schools, as a private teacher
Betty is a very good teacher. She is very kind and patient. She is helping me a lot to improving my English skills