English course for IT sphere
Get rid of the language barrier and become a professional
Individual training format
Highly qualified teachers
Only current topics and training in the main skills necessary for IT-specialists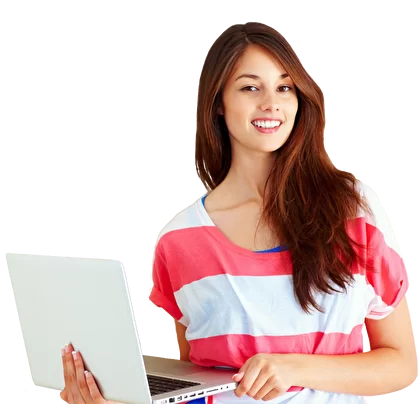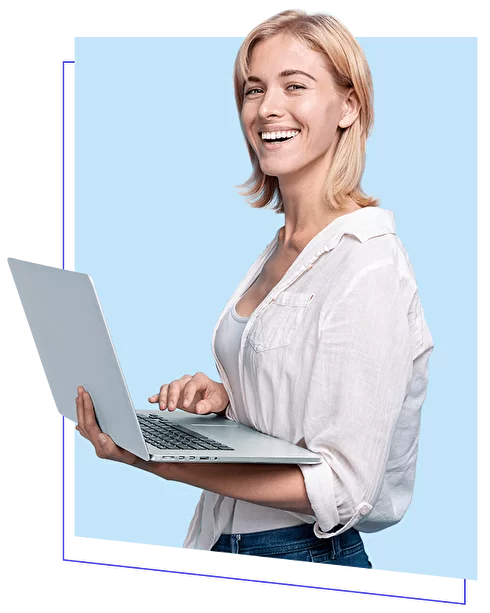 My eTalk virtual classroom
All сlasses are held on My eTalk platform with video, audio, virtual classroom with digital interactive learning materials.
1-on-1 with a teacher
Individual lessons 1 on 1 with a teacher at a convenient time for you. Scheduling, messaging tool, records of past classes, and homework are all available on the platform.
50 minutes for adults,
25 minutes for children
Duration of one lesson. During this time, the maximum concentration of attention is maintained.
IT-English is a type of technical English, which includes a unique specific grammar, vocabulary, terminology, slang and colloquial language with an emphasis on the specifics of the IT field. Also IT-English has elements of business English which is expressed in business communication, technical tasks, presentations and correspondence.
The importance of knowing English in IT
English is considered the most widely spoken language in the world and is the standard mode of communication between partners, customers, teams and companies from different geographic locations. It affects every aspect of an IT professional's work.
Speaking, pronunciation, and listening to English are important skills for telephone conversations, presentations, conferences, meetings, and negotiations. Without them, it is hardly possible to get an interview, to get a good order from abroad, or to present your idea.
Don't forget about writing and reading skills. All programming languages and technical documentation include words of English origin, the understanding of which is simply necessary to create a quality product. It is also worth bearing in mind that the IT sphere is constantly changing, and it is important to be aware of all the trends and news, be able to perceive information from different sources, communicate in forums and chat rooms, which are mostly in a foreign language.
It doesn't matter if you're a beginner or an expert, a tester or a developer, a designer or a project manager. English language in general increases opportunity to become more productive, in-demand, get a high-paying job and not depend on your country of residence and other conditions.
What do you get out of the course?
Increase vocabulary and understanding of slang words and terms related to the IT field;

Skills Writing of work letters, technical assignments and reports;

Ability to understand and read technical documentation as well as relevant literature without an interpreter;

Improving speaking, pronunciation, and listening comprehension;

The ability to competently present yourself, a product or an idea;

Confidence in communicating with foreign customers, developers, colleagues;

Opportunity for professional growth and salary increase.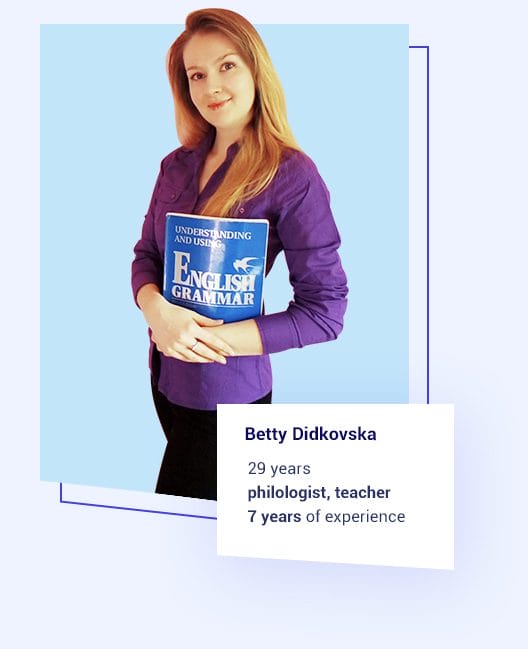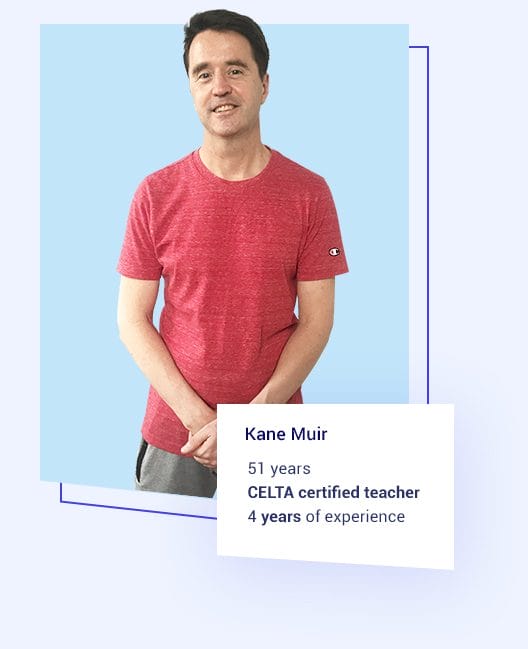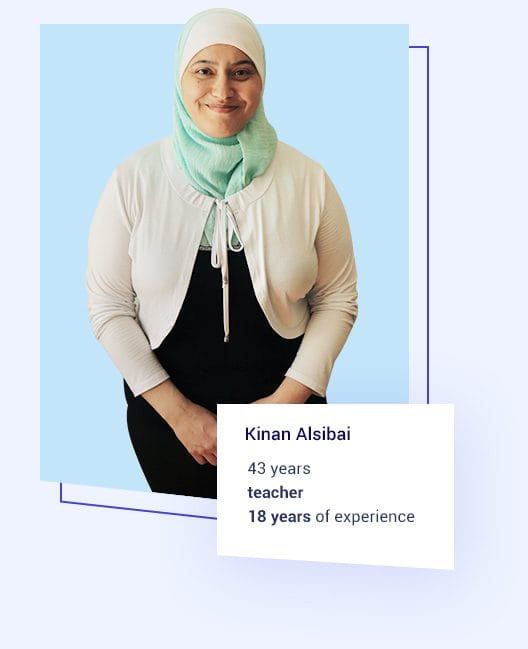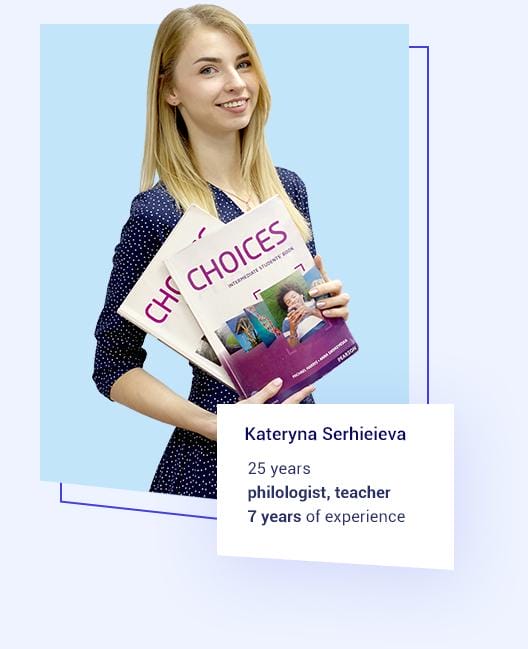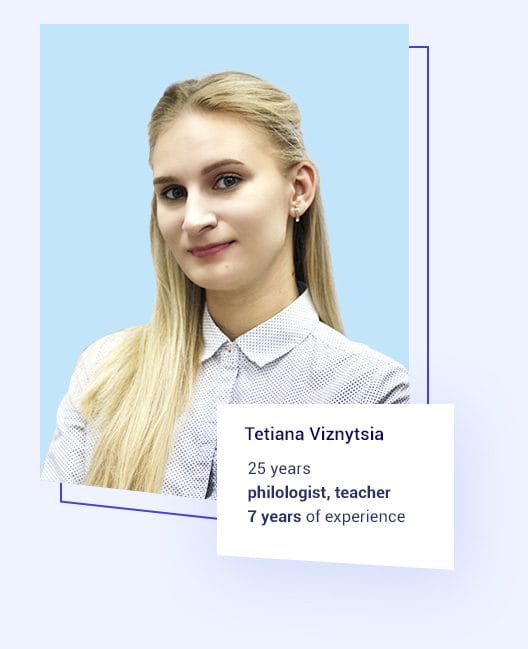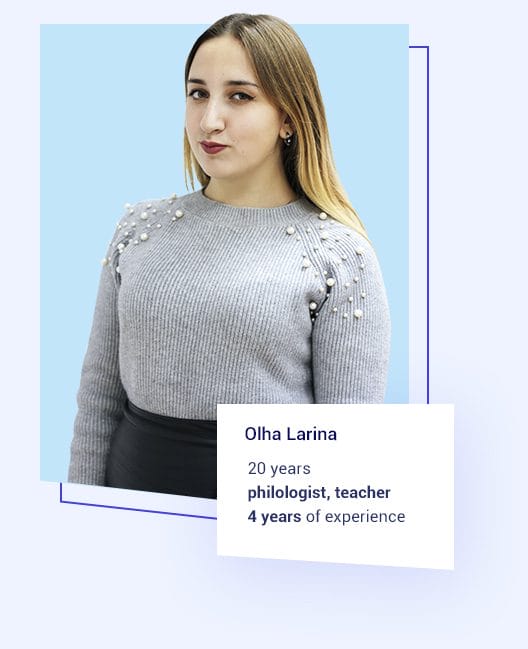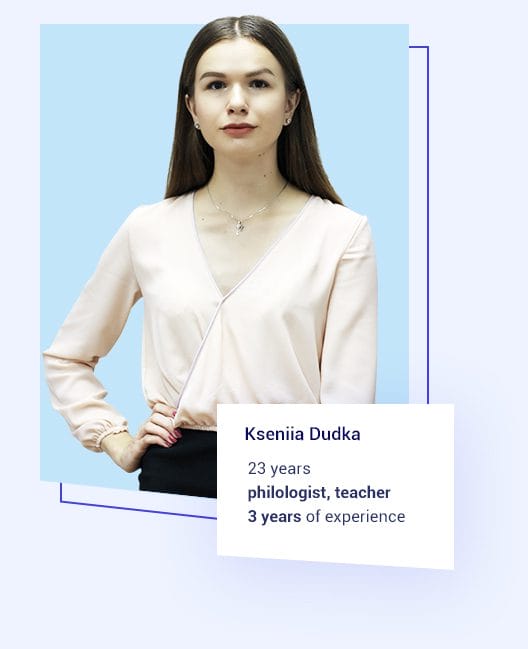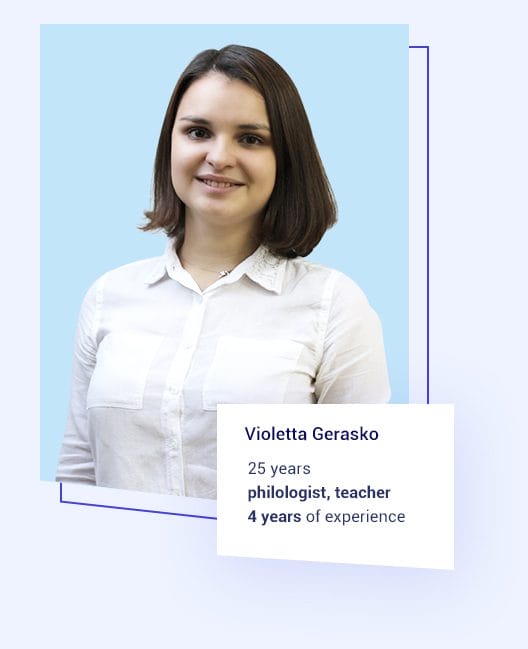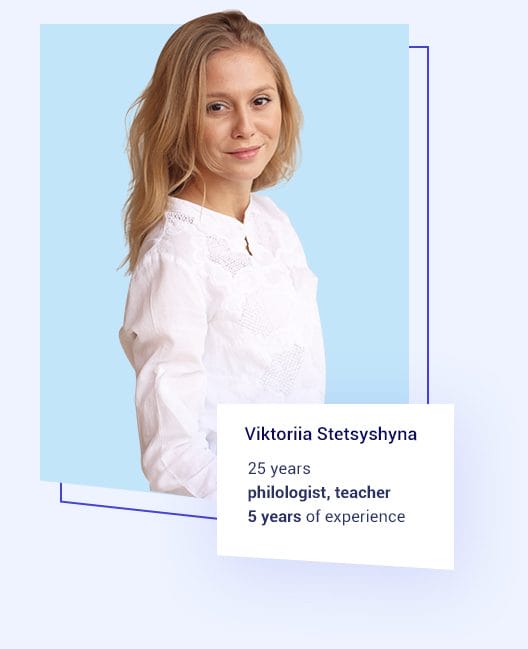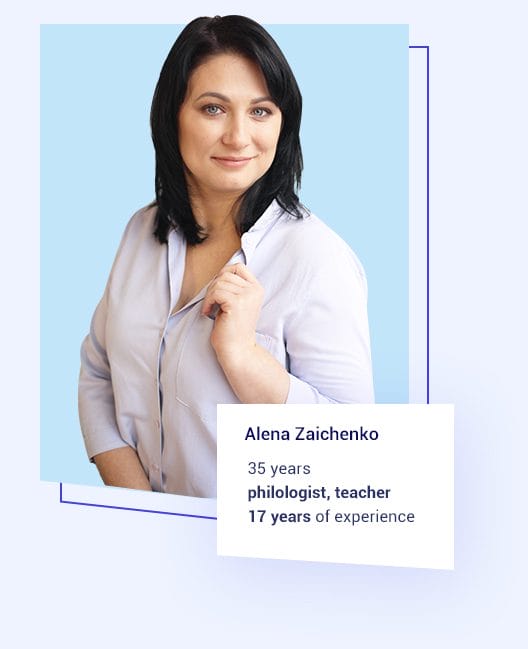 Professionals
They have a philological education, international certificates and many years of experience.
Handpicked teachers
All teachers speak English at a high level and know how to "talk" to a student.
Find an approach
Тo each student and motivate them to achieve their goals in learning English
1

out of
20
candidates are
selected
9
years
of average
experience of our teachers
The knowledge, experience and enthusiasm of teachers make classes effective and fun
Choose student and learning format
Monthly automatic renewal
4 classes/month
$153 per month

Subscription: 1 month
Monthly automatic renewal
1 lesson per week
8 classes/month
$301 per month

Subscription: 1 month
Monthly automatic renewal
2 lessons per week

save 2%
12 classes/month
$444 per month

Subscription: 1 month
Monthly automatic renewal
3 lessons per week

save 6%
One-time payment without autorenewal
20 classes
$714 per package

save 8% + 1 lesson as a gift
40 classes
$1390 per package

save 11% + 2 lessons as a gift
60 classes
$2040 per package

save 13% + 3 lessons as a gift
80 classes
$2652 per package

save 16% + 4 lessons as a gift
Monthly automatic renewal
4 classes/month
$227 per month

Subscription: 1 month
Monthly automatic renewal
1 lesson per week
8 classes/month
$449 per month

Subscription: 1 month
Monthly automatic renewal
2 lessons per week

save 2%
12 classes/month
$658 per month

Subscription: 1 month
Monthly automatic renewal
3 lessons per week

save 6%
One-time payment without autorenewal
20 classes
$1071 per package

save 8% + 1 lesson as a gift
40 classes
$2066 per package

save 11% + 2 lessons as a gift
60 classes
$3032 per package

save 13% + 3 lessons as a gift
80 classes
$3950 per package

save 16% + 4 lessons as a gift
Monthly automatic renewal
4 classes/month
$87 per month

Subscription: 1 month
Monthly automatic renewal
1 lesson per week
8 classes/month
$171 per month

Subscription: 1 month
Monthly automatic renewal
2 lessons per week

save 2%
12 classes/month
$245 per month

Subscription: 1 month
Monthly automatic renewal
3 lessons per week

save 6%
One-time payment without autorenewal
20 classes
$408 per package

save 8% + 1 lesson as a gift
40 classes
$791 per package

save 11% + 2 lessons as a gift
60 classes
$1158 per package

save 13% + 3 lessons as a gift
80 classes
$1505 per package

save 16% + 4 lessons as a gift
Monthly automatic renewal
4 classes/month
$125 per month

Subscription: 1 month
Monthly automatic renewal
1 lesson per week
8 classes/month
$245 per month

Subscription: 1 month
Monthly automatic renewal
2 lessons per week

save 2%
12 classes/month
$352 per month

Subscription: 1 month
Monthly automatic renewal
3 lessons per week

save 6%
One-time payment without autorenewal
20 classes
$579 per package

save 8% + 1 lesson as a gift
40 classes
$1122 per package

save 11% + 2 lessons as a gift
60 classes
$1652 per package

save 13% + 3 lessons as a gift
80 classes
$2155 per package

save 16% + 4 lessons as a gift
Choose a teacher from possible categories:
1. Near Native – is an experienced foreign teacher with fluent English
2. Native Speaker – a teacher from an English-speaking country