17.9 CAD / 25 min
31.6 CAD / 50 min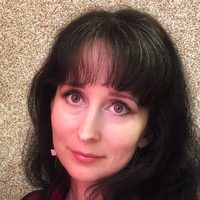 Teaches:
English

Near Native
Speaks:
Russian, Ukrainian
Specialization:
Conversational English, Corporate English, General English
My name's Iryna. I have more than 6 years of teaching experience, and 4 of them I have been working online both with kids and adults. I have been teaching General and Business English to adults of elementary up to intermediate levels using communicative approach and tailoring my classes to their specific individual goals.
Along with my teaching practice I have working experience in HR at international companies and thus will be happy to help and support students studying English for this specific professional goal, preparing for a job interview or seeking career advancement.
I believe studying English can be an enjoyable process when besides the language and English speaking skills, you learn lots of other things and people, broaden your mind and perspectives.
V.N. Karazin Kharkiv National University, School of Economics, International Economic Relations, Master's Degree in International Relations and Translation (English,German) with honours.
December 2005-October 2007 TeamODC,Recruiter/Team lead.
November 2007-May 2010 Jr.HR Key Account Manager.
August 2012-February 2017 Raiffeisen Bank Aval HR Key Account Manager/HR Business Partner.
March 2019 -now Online School Online English tutor (part-time).
June 2020 - now Voluntary mentor at Enjoy English with Bo community.
Betty is a very good teacher. She is very kind and patient. She is helping me a lot to improving my English skills