17.9 CAD / 25 min
31.6 CAD / 50 min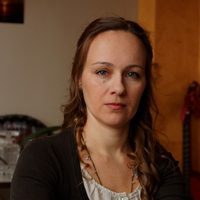 Veronika
N.
Ireland / Ukraine
Teaches:
English

Near Native
Speaks:
Russian, Ukrainian
Specialization:
General English, ZNO, English in Finance, Cambridge exams, Corporate English, Conversational English
Student`s age:
Kids, Teenagers, Adults
Hobbies: personality psychology and self-knowledge, child psychology, books, travel, performance, photography, cinema.
I believe that teaching English to children and adults in modern conditions is a challenge for teachers and a huge opportunity for development and self-development.
The old system of education based on tests and examinations has become obsolete.
The computer revolution, changing the brain and consciousness, poses new challenges, provides amazing tools and opens up new opportunities.
The active interest of each student and communication filled with meaning is the key to successful mastering a foreign language. Children who master their own language are a great role model.
We have access to recognized courses, favorite films, cartoons, entertainment and documentaries. The main thing is to find the source of your personal interest.
My main specialization is teaching senior students and students, preparing for ielts and
My hobbies and volunteer activities are junior schoolchildren, communicative learning, learning by playing, quests and board games, cartoons and songs. Children learn by playing!
My son is 8 years old, since birth he hears English speech, watches cartoons and plays games in English (we have a play day). The process of mastering the language was smooth and fun! Now he has American friends with whom he freely communicates, sometimes without noticing that he has switched to a foreign language, watches films and cartoons in the original.
Practical Psychology , English Language Teacher, Sep 1991 - Jun 1996, Dnipro State University, English and Psychology Department , Dnipro, Ukraine
English teacher since 2010 year
Betty is a very good teacher. She is very kind and patient. She is helping me a lot to improving my English skills