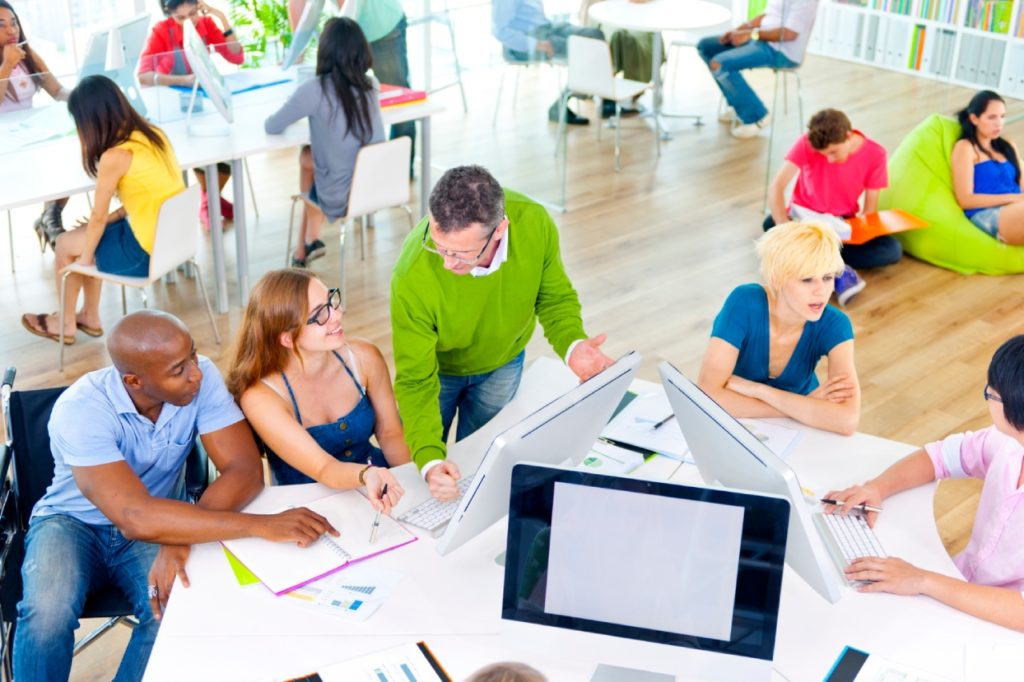 Level B2 – above average, threshold advanced and fourth on the CEFR (Common European Framework of Reference) scale.
General characteristic:
Moderately fluent and spontaneous communication with native speakers on a wide range of topics.
Formal communication style.
Understanding the main ideas of complex texts on concrete and abstract topics.
Writing complex and detailed texts on a variety of issues.
Advocating a point of view and discussing current issues.
Specific Emphasis.
This level is sufficient for employment and study in English-speaking countries.
At this level, all knowledge of grammar is applied and reinforced, vocabulary is increased, and conversational practice is emphasized.
The grammatical topics that are studied at this stage: different ways of expressing and using Past Perfect Simple, Past Perfect Continuous, Present Perfect Continuous, Future Perfect Simple, Future Perfect Continuous, compound adjectives, adverbs of time, degree, mode of action, conditional sentences of different types, passives, comparative constructions, gerund and infinitive, formal and informal style in English, suffixes and prefixes, linking words, etc.
The lexical topics that are studied at this stage: descriptions of experiences, past, present and future events, expressions of personal opinion, agreement and disagreement, feelings and emotions, hopes and regrets, work, education, lifestyle, finances, crime and punishment, technology, media, global issues, celebrities, etiquette, etc.
At the end of the English B2 level you will be able to:
acquire the skill to "think in English;
create complex and long sentences with a clear expression of their thoughts;
to expand your vocabulary with phrasal verbs, stable expressions, and business style vocabulary;
to perceive by ear the fast speech of native speakers;
read and comprehend specialized and fiction literature;
spontaneously express their thoughts and ideas in writing;
pass the international Cambridge Exams FCE exam. A certificate of this level is the minimum requirement for admission to a job or university.
Tips for raising the level:
Practice regularly and make time every day to practice.
Try talking to yourself when you can. It may look silly, but it will help you "think in English.
Watch movies, TV series, TV shows, Youtube videos without subtitles. But don't completely exclude English subtitles. They are useful for memorizing new words and better perception of some phrases.
Set the English language on all your gadgets.
Read news articles, blogs, magazines, novels, poetry, etc.
Based on your interests, find appropriate forums where you can communicate with English-speaking participants.
Find a teacher who is a native speaker. The eTalk school has professional Native teachers, who are happy to help you learn the ins and outs of speaking.
Sign up for Cambridge Exams CAE, TOEFL or IELTS exam preparation courses. Preparing for these exams will help you pump up all your English skills and understand your weaknesses.
For most English language learners the B2 level is a kind of plateau, a barrier on the way to the finish line. Most often the reason is a disorganized learning system. But all barriers must be broken! And that is where eTalk school teachers can help. Not only will they put together an effective learning strategy, but they will also give you useful practice and knowledge so that you can make faster progress in learning English.