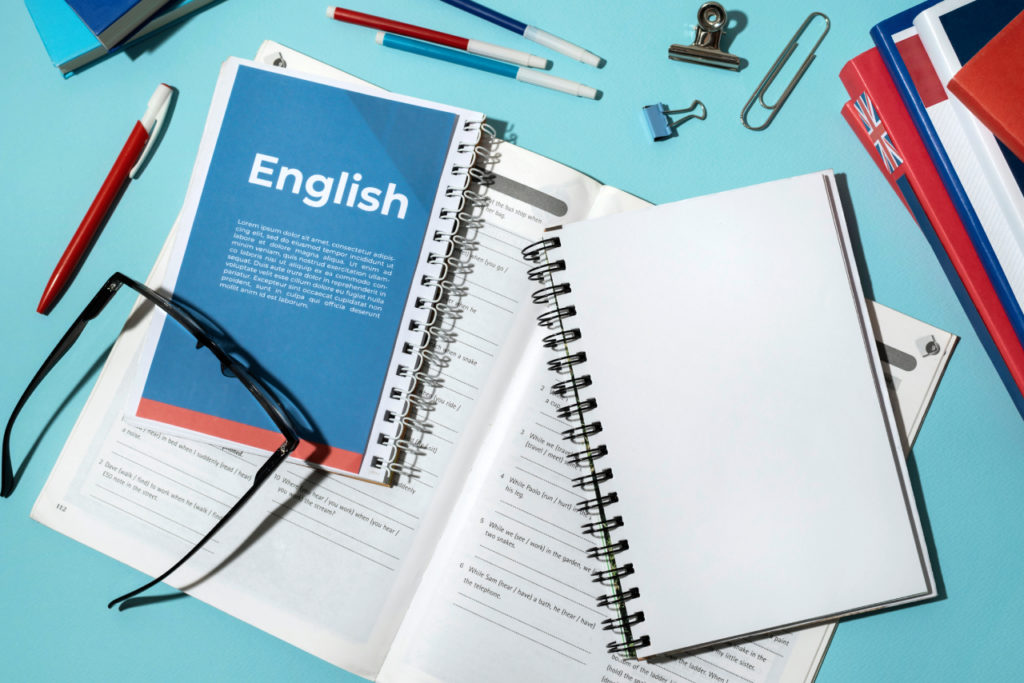 Starting to learn English or already have some knowledge, it is important to understand at what stage you are, where to start or where to go next, what skills you need to improve, what training program to build and what topics to cover.
That is why the CEFR (Common European Framework of Reference) was created, a kind of guide and a standard that evaluates language knowledge and ability and divides language skills into six levels: A1, A2, B1, B2, C1, C2. This classification is used worldwide as a tool to create educational programs, materials for lessons, courses and examinations, as well as a criterion of selection for hiring, admission to university, applying for a visa or residence permit.
Each level CEFR is characterized by a set of certain skills and abilities, and is defined not by the amount of vocabulary that is available, but by how it is used.
The A0 level has little or no use in assessment. At this level, students may know only a few popular phrases or words such as Hi, yes/no, London is the capital of Great Britain or have no understanding of English at all.
Level A1 (Elementary)is the elementary level. It is also called the "survival level" because it is based on the knowledge of the most basic vocabulary used in everyday life and familiar situations. It is about 500-600 words. Being at this level, you can:
to express themselves with simple words and to form short sentences;
meet people and provide information about yourself (name, age, address);
ask and answer simple questions slowly and with pauses, and maintain dialogue on familiar topics (ordering food, paying at the cash register, hobbies, weather);
travel and understand street names, signs, announcements, while using Google Translate.
Level A2(Pre-intermediate) level is below average or pre-threshold, which is characterized by the understanding of the basic grammar and the initial use of the past and future tenses. The vocabulary is about 1000-1200 words. Being at this level, you can:
to communicate with native speakers and express your opinions on topics that concern you personally, your family, your profession, and your hobbies;
use past and future tenses in sentences;
solve everyday and routine tasks (shopping at the store, filling up the car, going to the doctor, using public transport, etc.);
to read and understand the meaning of a short text written in simple words on familiar or related topics;
write letters, messages, and texts using familiar vocabulary.
Level B1 (Intermediate) is the intermediate or threshold level, which is characterized by the mastery of almost all grammatical structures and the study of more complex vocabulary. The vocabulary is about 2000-2500 words. Being at this level, you can:
to communicate with native speakers on topics that interest you on a daily basis, but with greater clarity of thought, to defend your opinions, to express your impressions, and to describe your plans for the future;
to communicate your wishes more freely to the service staff;
write texts and business letters more competently;
read and understand the literature on topics of interest and familiarity;
watch news, TV shows, movies, and TV series, understanding their meaning;
get a job in an English-speaking company where this level of language proficiency is acceptable, but where communication will be mixed (your native language + English).
Level B2 (Upper-Intermediate) is an above average or threshold advanced level. At this level the speaking, writing, reading and listening skills improve noticeably. Vocabulary is approximately 4000-6000 words. Being at this level, you can:
to easily understand moderate English speech;
to start and maintain communication on professional, everyday, and personal topics more spontaneously and without preparation;
to participate in debates where you are familiar with the subject matter;
to read and analyze complex texts;
write letters, essays, and academic texts with more detail and argumentation;
live, work or study in an English-speaking country.
Level C1(Advanced) professional level, which is characterized by the mastery of almost all grammar and vocabulary topics, and confident use of all skills of the English language. The vocabulary is about 8000-10000 words. Being at this level, you can:
сommunicate intelligently, confidently, and fluently on social, professional, and academic topics;
write complex scientific texts, essays, letters, and reviews;
read and analyze literature, both fiction and science;
joke and understand the hidden meaning in the conversation;
effortlessly listen to and watch movies, soap operas, and TV shows;
move to an English-speaking country, enter a higher education institution, and get a prestigious job.
Level C2 (Proficiency) is a free and perfect indicator, which is characterized by the knowledge and understanding of English on a par with native speakers. Vocabulary is about 16000 – 20000 words. Being at this level, you can:
understand everything you hear, read and see;
analyze and organize any information from different sources;
to build their speech competently, beautifully and succinctly;
to maintain communication and spontaneously start a conversation on any topic;
discuss acute social problems and confidently defend their point of view;
write logically-complex research papers, reports, articles, letters, reviews;
study, work and live in any English language environment.
To find out your level, you can take official tests and exams such as IELTS, TOEFL or Cambridge Exams, or you can sign up for a trial lesson with one of eTalk's teachers. We will help you find out your English level and develop a personalized learning plan that suits you!