17.9 USD / 25 min
31.5 USD / 50 min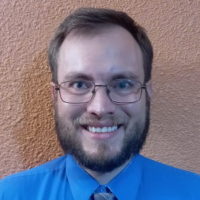 Teaches:
English

Near Native

, Spanish

Native teacher
Speaks:
English, Portuguese, Spanish
Specialization:
General English, Conversational English, Corporate English, English for interviews, English for IT, English for Tourism, Legal English, IELTS, TOEFL, Cambridge exams
Student`s age:
Teenagers, Adults
While English is part of my life, and having American family members certainly helped my language skills develop from an early age, I have been living to a variety of different countries, such as Colombia, America, Germany or Spain, which gave me the opportunity of applying my teaching skills through direct input: practice above all, no matter what your needs are. Love hiking, the gym, traveling, reading and mostly, TEACH ENGLISH!
SEE YOU SOON :)!!!
University of Salamanca & Valladolid, Facultades de Filología y Letras, Dbl MA estudios avanzados inglés, 2016
Salamanca, ES
Valladolid, ES
Pontifical Catholic, University of
Ecuador, BA (Applied Linguistics), 2014, Quito, EC
METEN-Likeshuo
Indep. contractor, 08/2021–11/2022, Shanghai, CN
Interpretia
Phone interpreter, 07/2021-11/2021, Quito, EC
Ecuadorian Popular Research,
Education & Promotion Institute
(INEPE)
Translator, 2 013, Quito, EC
Practice Institute
English teacher, 06/2010–02/2013, Quito, EC
Meridian English Center
English teacher, 12/2011–06/2012, Sangolquí, EC
City Museum
Bilingual tour guide, 2011, Quito, EC
Betty is a very good teacher. She is very kind and patient. She is helping me a lot to improving my English skills