25,5 USD / 25 min
42,5 USD / 50 min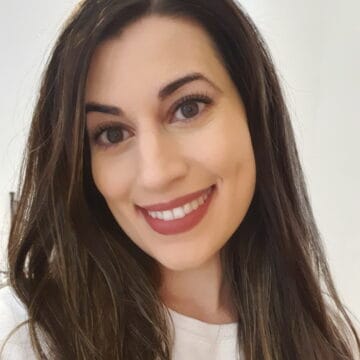 Teaches:
English, Italian

Native
Specialization:
General English, Conversational English, Business English, Corporate English
Student`s age:
Under school, Kids, Teenagers, Adults
English is my first language and I'm also fluent in Italian. I have been teaching English since 2017. I'm a TEFL/TESOL certified English teacher and I have also obtained a certification in preparing students for the IELTS exam. I've always excelled in English throughout school and I have obtained numerous English awards. I am currently completing my master's degree in Linguistics and Teaching Speakers of Other Languages.
I have been teaching English in Italy since 2018 in both private and public schools. I have experience teaching online and in person lessons. In addition, I teach a wide range of ages, starting from students as young as three years old up to seniors. I love to see my students flourish with their language skills and I'm very encouraging. Typically my students perceive me as their friend rather than a teacher.
I love linguistics, a language is something you never stop learning. Even with English being my mother tongue I am always learning something new everyday. I read a tremendous amount and I am always motivated to expand my vocabulary. Overall, I frequently tell my students that you can always improve your language skills regardless of your level.
University of Leicester October 2022 - November 2022 Certificate in Applied Linguistics & TESOL;
Premier TEFL May 2018 30 hour preparation course in IELTS tutoring
LFC English Academy (Pescara, Italy)
September 2019 - Present;
My English School (Pescara, Italy)
August 2018 - September 2021;
Q Kids English (Online)
June 2017 -September 2018;
Betty is a very good teacher. She is very kind and patient. She is helping me a lot to improving my English skills