15,8 USD / 25 min
26,4 USD / 50 min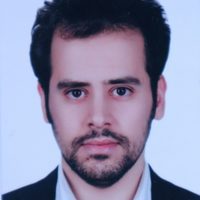 Teaches:
English

Near Native
Speaks:
Turkish, Spanish, Serbian, Russian, Croatian, Bosnian, Ukrainian
Specialization:
General English, TOEFL, English for IT, English for Tourism, English in Finance, IELTS, Cambridge exams, Corporate English, Conversational English
Student`s age:
Teenagers, Adults
Paul, 32 years old, married with a Ukrainian, and father of a 1 yo baby. We used to live in Ukraine in a village where I did organic farming while teaching English online, but we moved to Turkey after the war. My samoyed dog is still in Ukraine, and I would be very happy if you could find a way to bring it to me.

I have been helping people learn English in 4 countries since 2013 when I graduated from English Language and Literature with a minor in teaching.
I did my M.A. in Science Technology and Society. Philosophy of science, mathematics, language, history of science and developments in science and technology are but just a few of the topics that we can talk about.
I have done various translations such as articles, books, movie subtitles, theses, and more. I did transcriptions, and proofreading.
I have interpreted various conferences including an international convention on Stem Cell Research. I

I am fluent in: English, Turkish, Spanish, Russian, Serbo-Croatian and Ukrainian.
I have partial knowledge of Italian, Latin, Arabic, Persian, and a bit of Urdu and Chinese.
If you speak any of these languages, you can help me too.

I play the piano, the guitar, the ukulele, and the ney flute. I am also good at singing. If you want to discuss music, we can!
I have played countless PC games since 1995 in all genres. So if you are a gamer, we are good.
I have been addicted to playing chess for 2 decades. I also like playing the Chinese Go game.

I have practiced web development between 2017 and 2019. We can speak about IT topics and technology.
I am the happiest when I learn, and when I convey my learning and wisdom to others.
I like helping people and I have helped thousands as a volunteer. I have organized various events including big concerts.
Now I am focused on activism to promote safety of human species through banning nuclear weapons and to that end, I am volunteering for ICANW and other organizations, as well as raising consciousness by writing and talking about it.
I would like to see peace and understanding pervade.

And this is just the tip of the iceberg.
Let's get to know each other and I will help you become a proficient English speaker while at the same time broadening your horizons.
See you in my lessons!
B.A: English Language & Literature – Focus in Teaching International University of Sarajevo 2008-2012;
Russian Language Program Perm State University September 2015 – February 2016;
M.A: Science Technology and Society Istanbul Technical University 2016 - 2018
Language Teacher since 2013, Interpreter and translator
Betty is a very good teacher. She is very kind and patient. She is helping me a lot to improving my English skills