15,8 USD / 25 min
26,4 USD / 50 min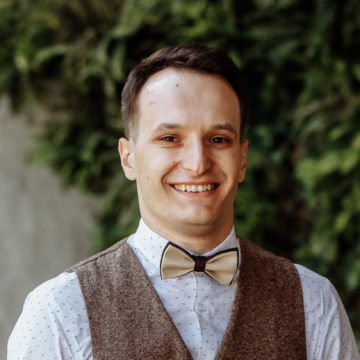 Teaches:
English

Near Native
Speaks:
Ukrainian, Russian
Specialization:
TPR, General English, Conversational English
Student`s age:
Under school, Kids, Teenagers
Hello, there! My name is Vita, and I'm an English teacher. I am 30 years old and have been teaching English for about five years.
About my teaching style, I think, in English, there is no ""perfect formula"" on how to teach that will work in every class. So during my classes, I try to be flexible and use different techniques and resources to create an effective and exciting lesson.
I hold a Teaching English as a Foreign language certificate, Teaching English to young learners certificate, I'm certified in teaching English online, and these days I'm working on my TESOL certificate.
I look forward to seeing you!
Master's degree, Engineering, Kyiv Polytechnic Institute, Kyiv 2012-2014;
Bachelor's degree, Engineering, Kyiv Polytechnic Institute, Kyiv 2008-2012 ;
English Language Teacher, Ma'anshan Foreign Language School, Ma'anshan, China, 11.2017 –07.2018
Betty is a very good teacher. She is very kind and patient. She is helping me a lot to improving my English skills