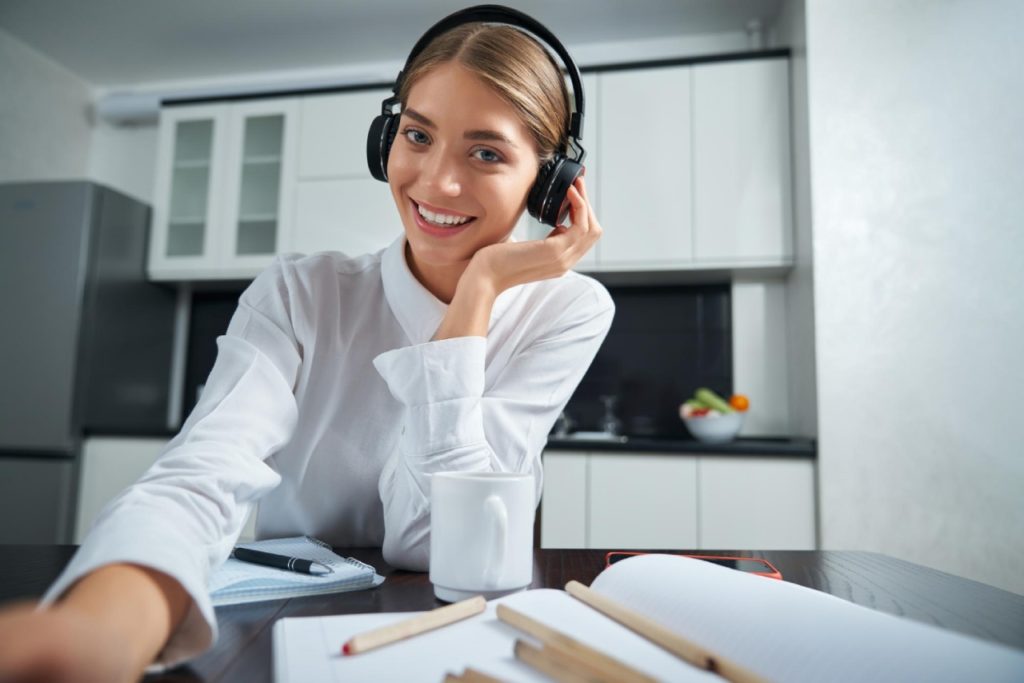 Nowadays there are many reasons to learn English, whether it is work, study, forced move, travel or just communication. And often at the first stage many people try to learn English on their own. And that's commendable! It's not the worst way. Let's look at a method that is good for self-study at the beginning level.
The Pimsleur Method was created and proposed in the 1970s by French-American linguist Paul Pimsleur. The purpose of the method is the rapid acquisition of a foreign language, namely the basic vocabulary and correct pronunciation to communicate with native speakers. On this basis, special audio recordings were created for 3 levels. Each level consists of 30 lessons of 30 minutes. The audio course recordings of this method were developed by Pimsleur Language Programs and published by Simon & Schuster.
The method is based on four basic principles:
Anticipation (expectation). The learner is given words and phrases and then offered a translation and some linguistic support. A question is then asked in which the student must think about the answer in order to respond correctly to the speaker's prompt.
Graduated interval repetition. A variety of vocabulary is used during instruction. More difficult words and phrases are repeated more often for better memorization. At the same time, lighter constructions are repeated less frequently.
Vocabulary Core. The study focuses on memorizing the most commonly used words, structures, and phrases when communicating.
Organic learning. It is based on the fact that initially it is necessary to learn how to perceive speech by ear and how to speak. Pimsler believed that through listening there is a better memorization of words, grammar and perception of correct pronunciation.
What the Pimsleur Method looks like:
Teaching takes the form of dialogue and acting out situations between two speakers. Each lesson (audio recording) begins with a dialogue or story in English and is translated into the student's native language. The most popular speech constructions are used (how to find your way, how to order at a restaurant, how to fill up your car, how to shop at the supermarket);
After each sentence, word or question heard, pauses are given during which it is necessary to have time to react to them;
After the learner has spelled out the answer or repeated after the speaker, he or she is given the correct option to check;
Throughout the lesson, new words are introduced each time, but old words that are considered more difficult to remember are also repeated;
At the end of the lesson, the recording that was given at the beginning is played back, and the idea of the method is that the student should already understand what was being talked about. Simply put, you learn by listening and talking out loud.
Analyzing audio recordings and user feedback, you can identify the minuses and pluses of this method.
Pluses:
A convenient way to learn. You can listen to the recordings at home, on the street, or while working. The main thing is to concentrate on the answers and to be able to answer the speaker out loud.
Sense of Progress. The process of learning gives you a sense of satisfaction and confidence that you have already learned and know a lot. Especially when you realize that you answered the questions correctly and remembered the meaning of words well in a short period of time.
Active engagement. You not only listen to the recording, but also answer questions and repeat what you hear.
Motivation. The call to give a quick answer because of the limited time and pause generates a kind of excitement. There is a desire to answer quickly and check whether you said and understood everything correctly.
Periodic repetition. Difficult words and phrases are repeated from lesson to lesson, which helps you not to forget the material you've learned and learn it better.
An interesting way to learn long words. Long words are taught in reverse, namely broken into syllables and pronounced from the end of the word. Then the learned words are made into sentences and phrases.
Clear pronunciation. In the recordings you can hear the pronunciation and accent of native speakers and repeat after them. This will help you train your listening skills and improve your English.
There is no theoretical overload, but only a maximum of practical listening exercises.
Minuses:
The motives for travel and the target audience are not taken into account. The dialogues played in the recording are far from real situations in the life of the average tourist and are aimed only at one segment. For example, it is hard to imagine being a married businessman in a restaurant if you are a young student.
Not suitable for modern children. It will be difficult for a child to sit and listen to audio recordings. There are no games or interactive exercises in this method.
The vocabulary core includes many words that are not useful in the first stage of communication with foreigners. There is a lot of formal communication, more designed for business people than for ordinary travelers and tourists.
There is no way to skip unnecessary words and phrases that the student already knows, as you might miss important new vocabulary along with them.
The repetition of many phrases and words goes in a circle, and it is not always clear what level of language proficiency you are at.
Individual online classes have more advantages in these points. They give you the opportunity to adjust the topics to yourself, your interests and needs, to highlight the main points and discuss problematic issues, to get comments and advice from a real person (teacher).
The sense of progress that students may feel with the Pimsleur Method may seem false to some. In fact, you only memorize what the speaker says, but you cannot construct a sentence with, for example, the same words and phrases but in a different form.
It is not possible to learn to read or write from audio recordings.
The method may not be suitable for all people by the peculiarities of perception of information, as it does not involve the presence of video or images. Therefore, if your visual memory is more developed, it will be difficult for you to absorb the audio material.
In conclusion, it should be noted that the Pimsleur method is quite possible to learn many basic words, improve listening comprehension, hear the pronunciation of native speakers, and get conversational practice. But still today this method is considered rather outdated, and for a more serious study of English it is unlikely to work. Unless you combine it with other methods or use it as an additional way to learn.
eTalk offers a more modern and comprehensive approach to learning English. It's a platform where the focus of learning is on you and your goals. You can choose your own teacher and study with him or her online at your own pace. And also master all the basic skills of the English language: speaking, listening, reading and writing. And all this without restrictions in the choice of topics and directions.