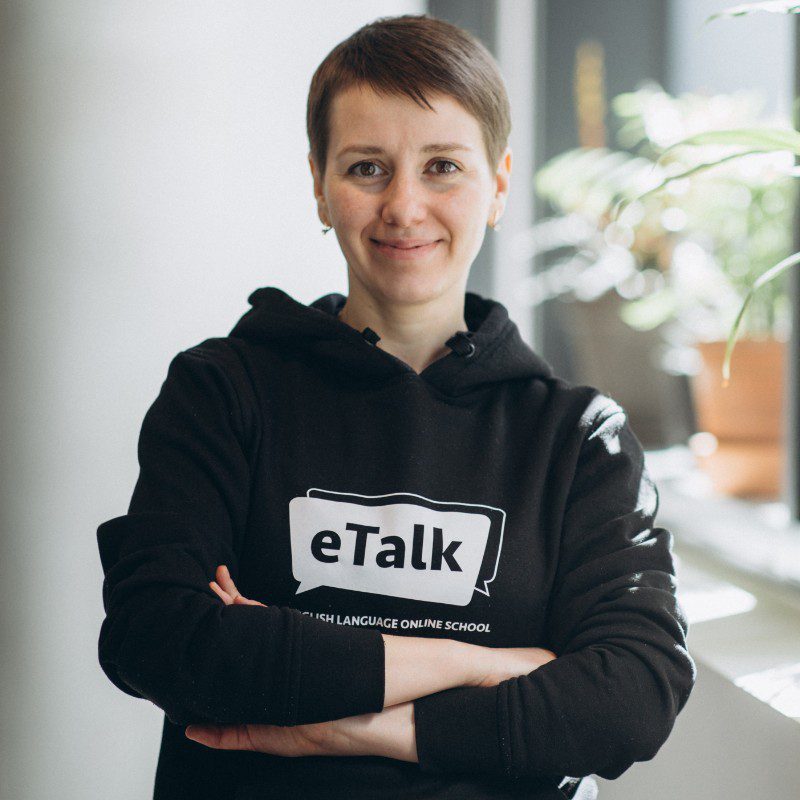 "English, like any other language, cannot be learned once and for all: you can learn to understand and speak at a certain level.": Kateruna Korniienko – an academic director and co-founder of the online English language school eTalk – about how from a regional school become a global player in the European online learning market.
I'll tell you a little about myself.
I am a linguist-translator. Studied at Tennessee Technological University in the USA. I have been teaching English for over 10 years, I have been working at the Addrian language school in Ukraine for 12 years and for the last 2 years at the eTalk School, an international online school. From the first to the eleventh grade (just think, 10 years!!!) I went to an English tutor, who managed to instill in me a love for grammar and deeply understand it. I graduated from school with an Upper Intermediate level (above average), but unfortunately, there are very few people who leave at the end of the 11th grade with such good knowledge.
Our reality in the post-Soviet countries is this: in order to graduate from school with a high knowledge level, you must definitely go to a tutor. If you haven't taken private lessons, you will end up at the Pre-Intermediate level at best, but most likely you won't even learn the ropes.
"There was a cult of tutors in the 2000s"
The problem of tutors often lies in the fact that the lessons turn into a "one-man game": the student comes and does not know anything, and the tutor can teach him to write, read and do grammar exersise. But this is a one-sided approach, because a communicative technique is needed – to constantly talk to the student in English. Even if he does not understand at first, then if you clearly repeat it 5 times, explain it – he will understand. In addition, no one controls the tutor. In our individual lessons on the eTalk platform, out of 50 minutes lesson, students speak for 35 minutes, if the lesson is 25 minutes, the student speak 20 minutes. Students must constantly be involved in the learning process, maintain a dialogue. In total, we give accent to explanation and revision of the material 10-15 minutes in the question-answer format.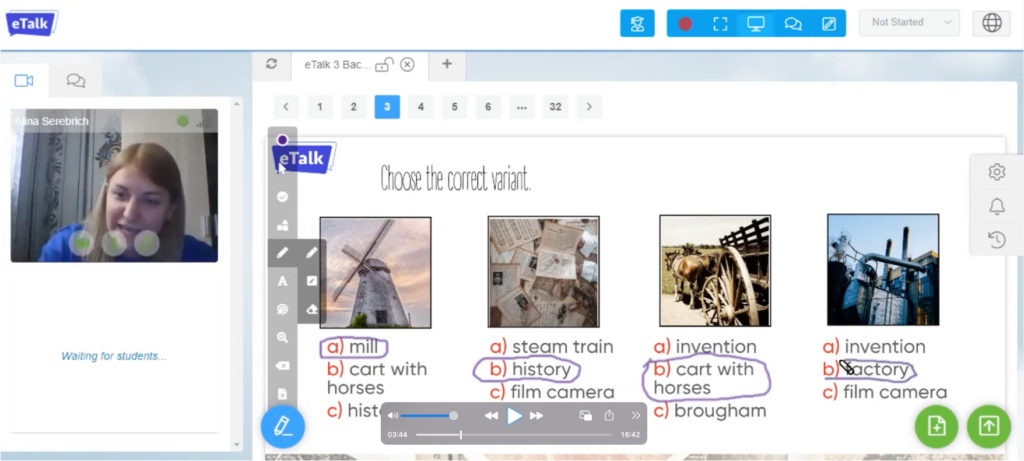 "Public school does not allow to reveal the potential of every child"
For thouse who would like to sign up for eTalk classes, we always offer a free trial lesson first, or taking a level test. So, without exaggeration, 90% of people in a trial lesson or on the basis of a test cannot keep up a conversation, cannot express an idea, do not know the tenses of the English language. Why is this happening?
There are too many children and too little time in a regular public school: there are 45 minutes and 15 children – how many minutes for each child? School teachers take Oxford course books, which is very popular nowadays, but do not know how to work with them. You need to use this textbook for a year – this makes one level, and at school they use it for at least one and a half to two years, this is a very long time. Children learn English in doses. On the one hand, the program is stretched out, and on the other hand, it is not systematized: Present Simple Tense is taught from grades 1 to 6 at public school, and at eTalk we teach it during THREE individual lessons.
Children at school need to get double English lessons (so that the group lesson is at least 90 minutes), and the children need to be divided into groups by level. Which, by the way, is also difficult to accomplish: the school curriculum cannot be divided by age classes, since the child still studies in the classroom, and he is evaluated by points. In private group courses, different ages are allowed in the group within 2-3 years, if the levels of English knowledge of children are the same. Turning to eTalk School, after a trial lesson and determining the current level, they will all go to different teachers to study in different programs corresponding not to the age of the child and his class at school, but corresponding to his current knowledge. For example, if we are contacted by three children from the same class: a child who is an excellent student of the school program will probably go to the Intermediate level, because he pulls the program, and he can even be given more, a "B" student will go to Pre-Intermediate to improve his knowledge, and a low-performing student will go to a lower level – Elementary – because such a child has a knowledge gap of several years, he initially did not pull the program: he missed a lot, did not do homework, was distracted, teachers changed – there can be many reasons. Therefore, at the same level, the same teacher can have children, for example, both 6th and 8th grade.
At school, in a perfect world, the class should also be divided: strong, average and temporarily lagging behind. But here the difficulty is still in the parents: there will always be those who do not want to evaluate their child objectively, saying "Why is my child in a weak group? Yes, even with children 1-2 years younger than himselve? Although he is weak, let him reach out to the strong", and the parent of the "strong" child will say "I don't want my child to be dragged down". In our eTalk online school, everything is rigid in this regard: we distribute by level and, accordingly, we select a teacher and a curriculum depending on the level.
The goal of each course is to increase the knowledge of each student by one level. We do not stretch the program, but give the maximum amount of knowledge in a short time.
Every Saturday, free English clubs are held for students of the online school.
"We completed the online grammar course a week before the quarantine"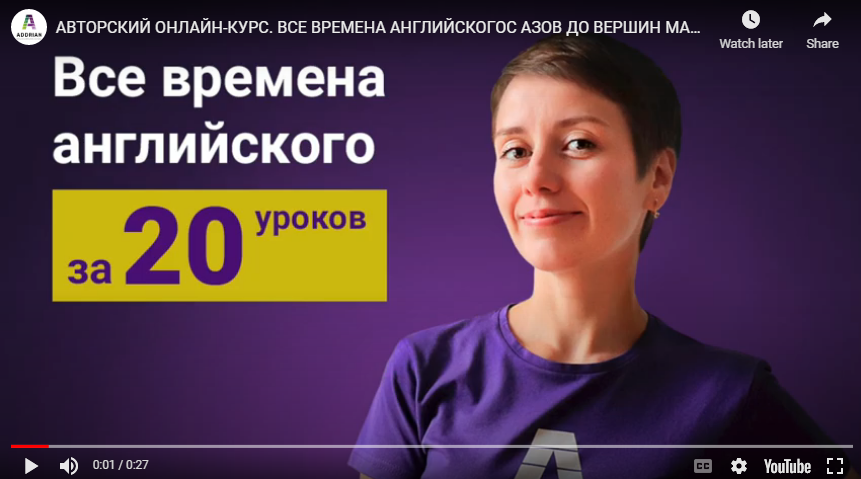 Even before the introduction of eTalk School, while working at the "Addrian" courses, we had clients via Skype for a long time, but remote classes were not of a systemic nature: from time to time, students from other cities turned to us, and we, of course, did not refuse them, but the processes were not in place. Four years ago, we participated in a conference on distance learning, where we met colleagues from different fields of education. Then we realized that it is necessary to develop this direction. And in the fall of 2019, for the first time, we developed a program and collected the first stream for distance learning of the course "All English Tenses in 20 Lessons" with live broadcasts via Youtube. The first stream completed the course successfully, we gained experience, corrected the program and finally recorded the video course for the first time. The editing of the recorded video and the design of the grammar course program were completed just a week before the quarantine. When it started, we were forced to transfer all groups and individual classes to online training through the Zoom platform.
However, we did not manage to carry out mass enrollments for a pre-recorded video course. We were not popular bloggers to sell "info products". We realized that the video course can only be an additional material for students. But the real transformation, the result is obtained by students only by doing real classes. It turned out to be difficult to form groups due to different demand, so we focused on individual lessons. At first, our teachers were from Ukraine, then we began to recruit English native speakers, who came to Ukraine to study, and soon removed all restrictions on the geography of origin of teachers and began to massively select teachers from African countries, South America, Europeans or the Philippines. At the moment, we have more than 100 teachers on the online platform, but among the active regular students there are residents of all three Baltic countries (Latvia, Lithuania and Estonia), as well as Poland, Germany, Israel. At the moment we have about 200 students, but we are already able to teach more than 1000 students on the My eTalk platform on a permanent basis, of any age and level.
"English is logic and grammar is mathematics"
Coming to our school, people often complain, "I have a mathematical mindset," and I answer them, "That's great, it means you can understand grammar." Grammar is the backbone. A person learns words all his life, the baggage of vocabulary is constantly replenished, and he learned grammar once – and, consider it, laid the foundation on which you can continue to build any constructions. Words are forgotten if they are not used, but once you have studied the "formulas" of tenses, you can pull them out of your memory at any time when necessary.
Sometimes students tell me that grammar is not needed, because native speakers often neglect it in spoken language and do not use complex structures. To this, I always ask them a question: guys, at what level do you want to talk? With whom? About what? You want to talk in high society, go to an exhibition and talk about art with a glass of wine, watch your favorite films and series in the original, pass university exams – what is your goal? Give a goal – and you will get a grammar that matches your goal.
"The advantage of our teaching approach is in humanity"
Before creating a new online school, we analyzed the market and found out that there are several offers on the online foreign language teaching market: the first is just video lessons with the correct answers on the site or with a mentor, the second is marathons with instant automatic task checking. But none of these options solve the biggest pain – the use of all the studied material. Real "classic" large online schools, where you have to study for months and years, are not so many, in fact, in the market of many countries. Creating a classic "school" of foreign languages, able to work in international markets, with a large number of teachers able to cover both the education of preschoolers and demanding corporate clients, is not an easy task. It is long and very expensive. However, our 13 years of experience in creating and developing a network of language centers in Ukraine has helped us a lot.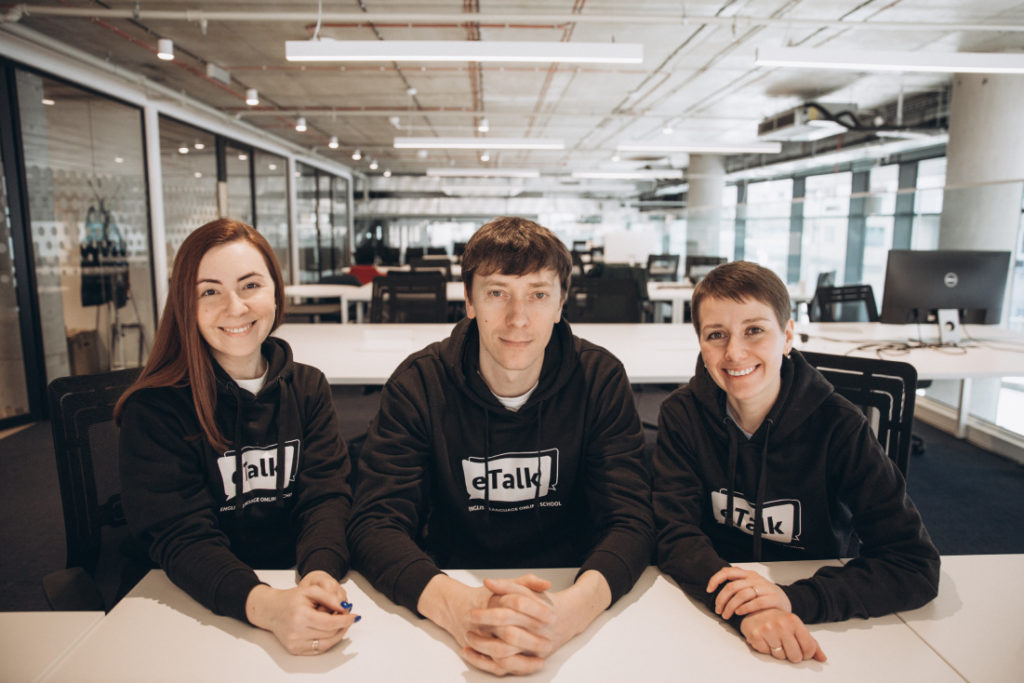 The first year of eTalk was built on the basis of the Addrian offline school, various hypotheses were tested to find the first customers in the markets of the Baltic countries, then we began to enter Polish market. A year later, we had an angel investor in Estonia. In the fall of 2021, we moved the main office of the online school to the UK, where we incorporated Etalk Global. Doing global international business is still possible only from the most highly developed jurisdictions. Especially if it is the birthplace of English :)! Part of the back office, development, methodologists and client support continues to be in Ukraine, part of the team now works in Poland, there is a partner in Estonia. For customer support – in each country we hire a local support. But English-speaking teachers work from different parts of the world.
"There is no word for 'fully learned' in English. You are learning the language all the time. You can learn tenses, but not English"
English, like any other language, cannot be learned once and for all: you can learn to understand and speak at a certain level. If our native language is Ukrainian or Russian or, for example, Belarusian, do we know our native language perfectly? Hardly. We are still constantly surprised: oh, this word is spelled together, and this is through a hyphen – you seem to have learned at school, but you don't remember it.
Of all the learning methods, the coolest is the method of immersion in the language environment. Therefore, every year I go to practice English in an English-speaking country: usually in the United States, once in Canada. If it is not possible to travel abroad and communicate with native speakers, you can visit English clubs (you can do it online), watch films in the original. In our eTalk classes, mostly foreign teachers of the Near Native category teach, thanks to the communicative approach, the student "immerses" in the language. In an ideal scenario, do not be afraid to take a teacher who does not speak your native language. Yes, at first it will be more difficult and scary, but after a month, progress will be obvious. Both 5-year-old children and 50-year-old adults get used to it. The main thing is the systemacity.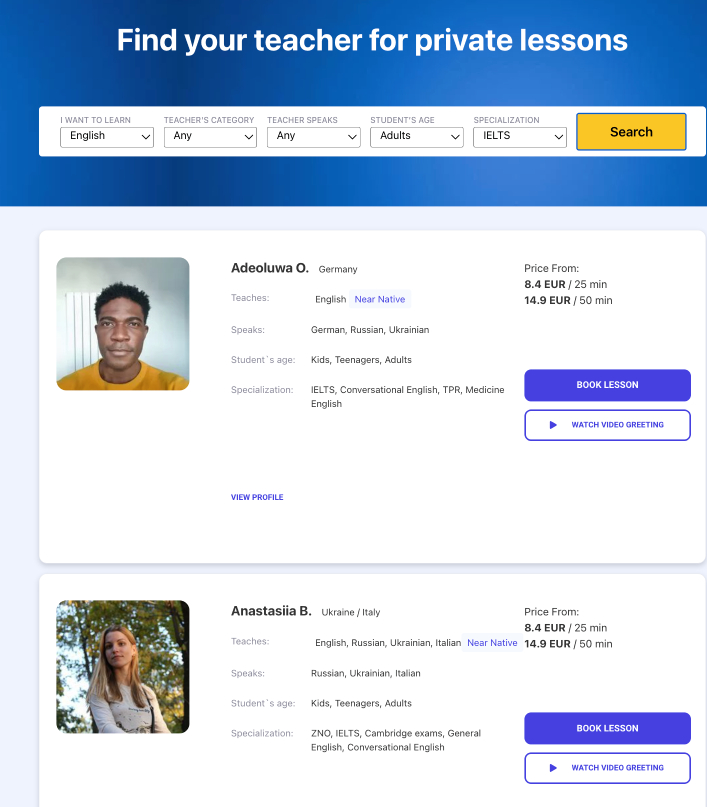 "I study English all the time"
Every day I spend three hours watching my favorite series. I put on my headphones, turn on the maximum volume, I don't understand what is happening around – I am completely there, the series absorbs me. When you watch a movie in English, you can't even imagine how many useful things you do for learning at the same time and how you help yourself learn the language, you start to think in it.
Children can be shown cartoons, they are always interested in learning how their favorite characters speak in the original. You can play with the child, asking how all the English words that surround him are translated, play associations (for example, "sleep" – when you want to sleep, your eyes stick together). It is easy to interest a child – just tell him some trick. Our teachers know how to captivate children: they make drawings, caricatures, riddles. Children love it. To work with preschoolers, our teachers are proficient in the TRP method (Note: TPR (Total Physical Response) – the total physical response method is aimed at perceiving language through the senses and is suitable for kinesthetic, auditory and visual learners).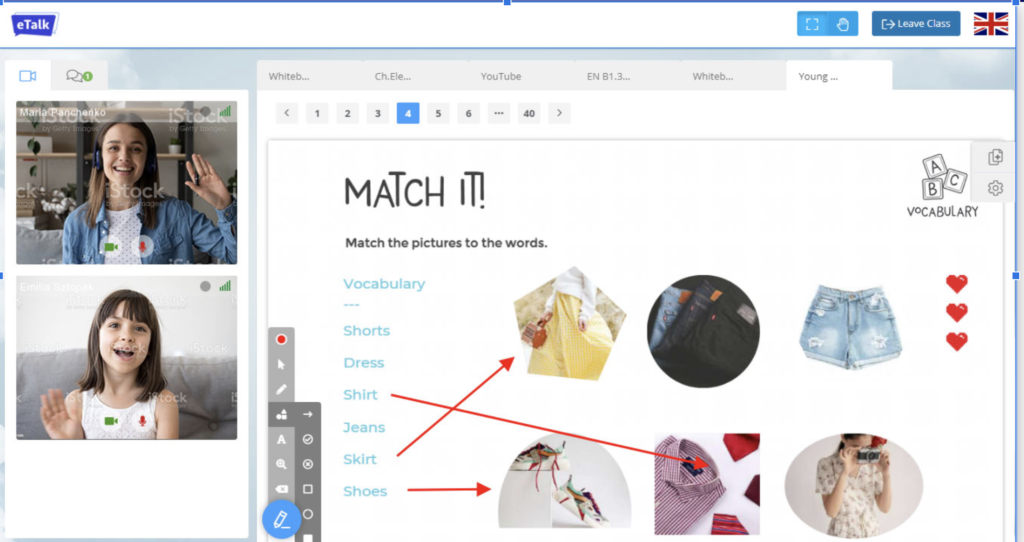 "I am really proud of many students"
Among my students there are many people who have achieved their goals. One girl studied with us in grades 9-10 and, having passed all the stages of selection, recently went on the Flex exchange program to the USA. Several of our students annually prepare for international exams, many of them pass them on the first try and go abroad. In addition to many children of preschool and school age, we also have a large number of IT specialists who, after our courses, are interviewed in their "dream companies". Other students come to us to take immigration tests, and they also successfully move abroad. I believe that there are no people unable to learn English. The main thing is to find a teacher who will "ignite" you and make complex things simple.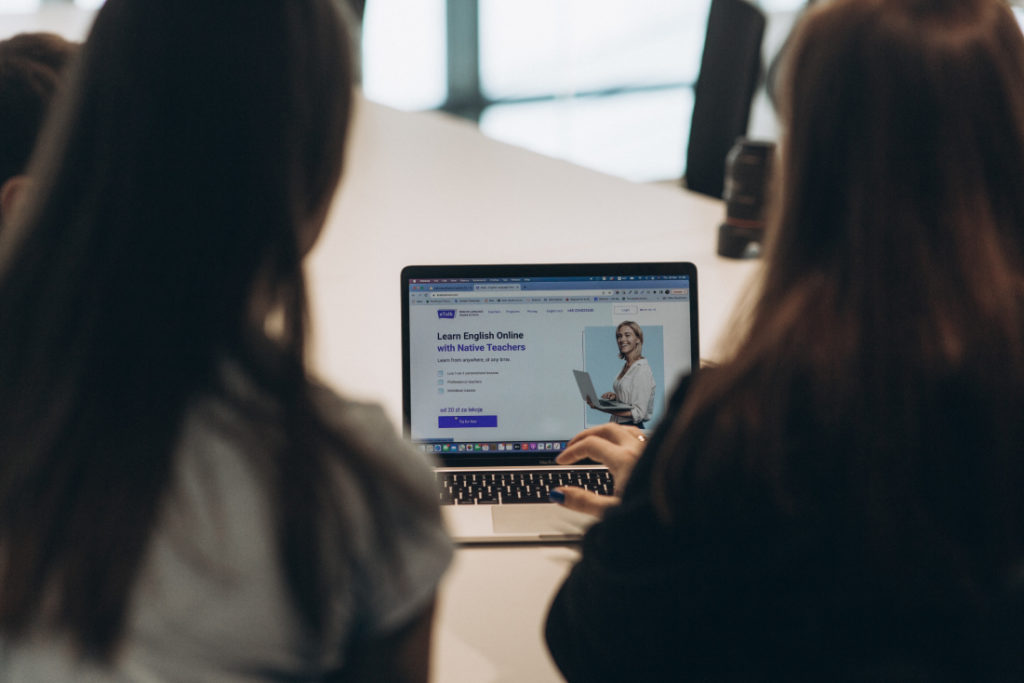 By the way, the first trial lesson at our online school is free!
Sign up and we will select YOUR English "dream teacher" for you! We find an approach to any student, after all, these are individual lessons. Only experienced professionals work in the eTalk online school, and thanks to a well-established system for monitoring and controlling the educational process, we guarantee the result. And if you are disappointed in the teacher or he let you down – we guarantee a replacement.
We are waiting for you and your children at the English classes at the eTalk School online school.