15,8 USD / 25 min
26,4 USD / 50 min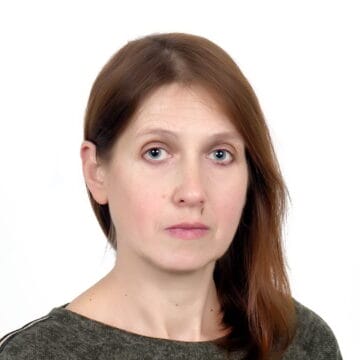 Teaches:
English

Near Native
Speaks:
Ukrainian, Russian
Specialization:
General English, Conversational English, Cambridge exams
Student`s age:
Kids, Teenagers, Adults
Hi there! My name is Alina Stanhret, and I am a language teacher at IAI (International Academy of Iraq) I graduated from Chernivtsi State University's, Faculty of Foreign Languages. I have been teaching students of all levels, from beginner to advanced, for 23 years now, and I absolutely love what I do.
Over the years, I have earned my CELTA and TESOL certificates, which have helped me develop my skills as a teacher even further. I am also a teacher trainer, which means that I am responsible for helping other teachers improve their teaching methods.
One of the things that sets me apart as a teacher is my individual approach. I believe that every student learns differently, and it is my job to figure out what works best for each of my students. I use a communicative method in my teaching. I also focus on helping my students develop all four language skills: reading, writing, speaking, and listening.
I always pay close attention to my students' needs. I know that learning a new language can be challenging, and I do my best to make sure that my students feel supported throughout the learning process. Whether it's providing extra resources or offering extra help outside of class, I am always there for my students.
Overall, teaching is my passion, and I feel incredibly lucky to be able to do what I love every day. I am excited to continue helping my students reach their language learning goals and become confident, proficient speakers of the language.
01.09.1995 - 31.12.1998 - Master of English language and literature
Chernivtsi National University, Chernivtsi (Ukraine)
01.09.1998 – Current English teacher
Chernivtsi, school 22
Betty is a very good teacher. She is very kind and patient. She is helping me a lot to improving my English skills