CELPIP preparation course
Take advantage of this great chance to prepare for the Canada's leading general English tests for immigration, citizenship, and professional designation
1-on-1 (individual) classes in a virtual classroom
Highly qualified teachers
Preparation for all 4 parts of the test (Listening, Reading, Writing, Speaking)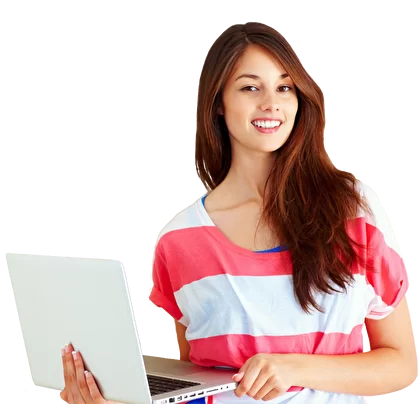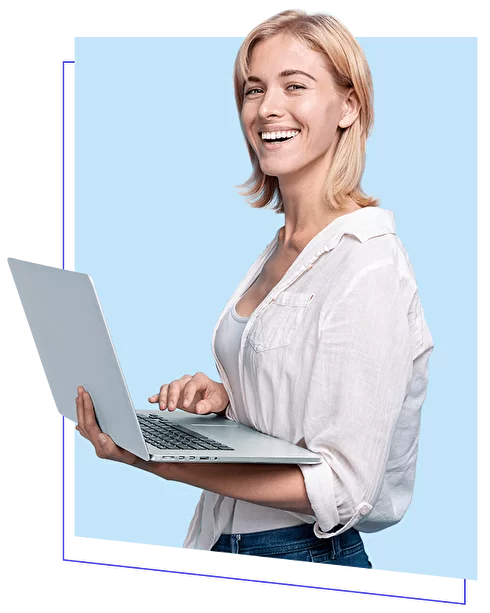 My eTalk virtual classroom
All сlasses are held on My eTalk platform with video, audio, virtual classroom with digital interactive learning materials.
1-on-1 with a teacher
Individual lessons 1 on 1 with a teacher at a convenient time for you. Scheduling, messaging tool, records of past classes, and homework are all available on the platform.
50 minutes for adults,
25 minutes for children
Duration of one lesson. During this time, the maximum concentration of attention is maintained.
CELPIP (Canadian English Language Proficiency Index Program) is a standardized English language proficiency test designed to assess the English language skills of people who plan to study, work or immigrate to Canada. CELPIP is accepted by various Canadian organizations, including Immigration, Refugees and Citizenship Canada (IRCC).
The CELPIP test assesses four language skills: listening, reading, writing and speaking. The test is administered on a computer and takes about 3 hours. Test takers receive scores on a scale of 1 to 12 for each language skill, with a maximum total score of 60.
The CELPIP is available in two formats: CELPIP-General and CELPIP-General LS. The CELPIP-General Program is for people who plan to apply for permanent residence, citizenship or work in Canada. The CELPIP-General LS program is for people who need to demonstrate their English language skills to apply for Canadian citizenship.
CELPIP results are valid for two years. Test takers can retake the test after their scores expire or if they want to improve their scores. However, they must wait at least 30 days before retaking the test.
Why take the CELPIP exam?
Immigration. One of the most common reasons people take the CELPIP test. The Canadian government requires that people who wish to apply for permanent residency, citizenship, or a work permit provide proof of their English language skills.
Academic purposes. Students who want to apply to a Canadian college or university can also take the CELPIP test to demonstrate their English language skills.
Employment. Some employers in Canada may require their employees to demonstrate their English language skills by taking the CELPIP test. This is especially true for jobs that require communication with customers or clients.
Personal Development. Knowing English is an important skill that can open up opportunities for personal and professional growth.
Overall, taking the CELPIP test can be a valuable investment for people who want to improve their English language skills or meet certain requirements for immigration, study or work in Canada.
What do you get out of the course?
Practice exam questions and understand test-taking strategies;

Increase your vocabulary;

Improve your ability to understand spoken English, including listening to specific information, understanding the main idea, tone and attitude of the speaker;

Learn to search for information, identify key points, and understand the overall meaning of a text;

Learn how to organize your ideas, use appropriate vocabulary and grammar, and proofread your work;

Practice communicating in English in a variety of situations, including social, professional and academic contexts;

Gain effective time-management skills that will help you pass the test in the time allotted;

The course will give you feedback on your strengths and weaknesses and help you identify areas where you need to improve.
20 classes
$648 per package

save 5%
40 classes
$1255 per package

save 10% + 1 lesson as a gift
60 classes
$1790 per package

save 15% + 2 lessons as a gift
20 classes
$1045 per package

save 5%
40 classes
$2030 per package

save 10% + 1 lesson as a gift
60 classes
$2900 per package

save 15% + 2 lessons as a gift
Choose a teacher from possible categories:
1. Near Native – is an experienced foreign teacher with fluent English
2. Native Speaker – a teacher from an English-speaking country