12.6 USD / 25 min
22.3 USD / 50 min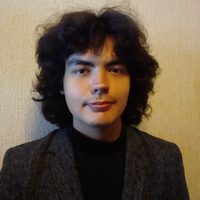 Teaches:
English

Near Native
Speaks:
Russian, Ukrainian
Specialization:
Cambridge exam, General English, Corporate English, Conversational English
Student`s age:
Teenagers, Adults
Hello! My name's Konstantin and I am a language teacher and I have been helping my students reach their goals for more than four years.
I am also doing my master's in Philology at the moment and improving my Turkish.

I care deeply about all languages but English in particular as this language is so important nowadays and it is something that is easy to learn but very hard to master. However, "hard" does not mean "impossible" 😉

I believe that education should be as fun as it can be while staying productive and developing. I have extensive experience helping students achieve most different goals – from improving their pronunciation to helping them increase their overall level, from establishing better speaking skills to helping prepare for working in a demanding environment of a multinational company.

We are going to start our education by establishing what kind of skills you need to improve at the moment and I always welcome any kind of updates on these goals so we are on the same page as to what exactly you would like our lessons to be.

Looking forward to seeing you in class!
Bachelor's degree, Teaching English as a Second or Foreign Language/ESL Language Instructor, Sep 2016 - Jul 2021
English Second Language Teacher, Skyeng, Jul 2018 - 2022
Betty is a very good teacher. She is very kind and patient. She is helping me a lot to improving my English skills