25,5 USD / 25 min
42,5 USD / 50 min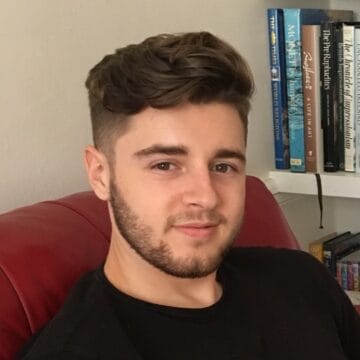 Speaks:
Portuguese, Spanish
Specialization:
General English, Conversational English, English for Tourism, TOEFL
Student`s age:
Kids, Teenagers, Adults
I am Henry, I am 28 years old and I'm from London, England. I speak English, Spanish and Portuguese and so I know what it is like to be a Student and a Teacher of languages. I love Football and my team is Arsenal. I am interested in fitness and sports. I like running and training in the gym.
I am a fully qualified English teacher with almost 2 years experience teaching in Latin America. I have taught hundreds of students and this has allowed to adapt my teaching style to get the most out of each class. I have taught in person and online courses to groups and private classes.
I am confident my teaching style which is focussed around student talk time will help you reach your language goals. I have noticed students learn faster when they are talking about things that interest them and so I like to tailor my classes to match the interests of my students. This way the Student is always involved and can gain more out of the class.
Thank you very much.
I look forward to meeting you!
Desborough Boys School, Secondary School GCSE;
Maximo Nivel Oct 2022 - Mar 2023 (5m)
Spanish (Pass) Languages
English Teacher, Maximo Nivel, October 2022 - now;
Volunteer English Teacher, Talkers Rio de Janeiro, Aug 2022 - Sep 2022;
Volunteer English Teacher, Racoon Hill Escuela de Ingles, Mar 2022 - Apr 2022;
Betty is a very good teacher. She is very kind and patient. She is helping me a lot to improving my English skills